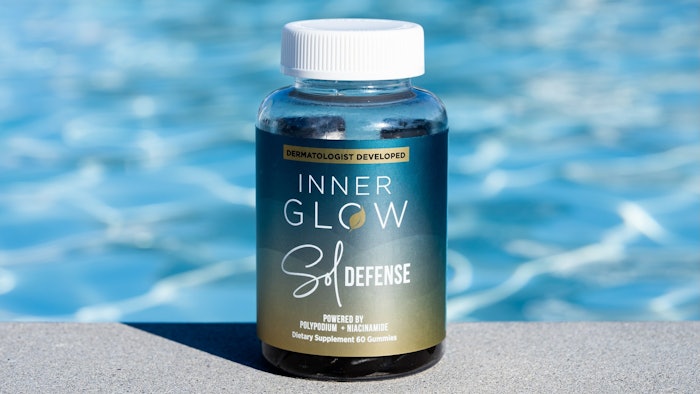 Inner Glow has launched Sol Defense, which is a gummy that features polypodium leucotomos and niacinamide to target photoaging and provide sun protection.
The vegan, sugar-free, passion fruit flavored gummy maintains its shape and will not melt in 170+ degrees, compared to other gelatin-based gummies.
Noreen Galaria, M.D., board certified dermatologist and founder of Inner Glow, said, "Layering sun protection is important. This product is not meant as a replacement for sunscreen but rather as an additional tool to slow damage. Add it to your anti-photoaging arsenal along with sunglasses or UPF clothing."