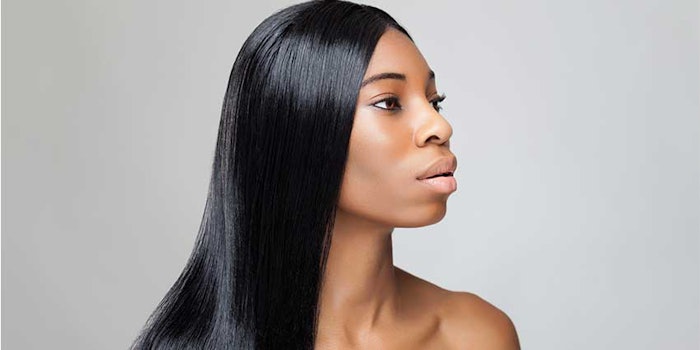 ID 37441250 © Tommyandone | Dreamstime.com
Consumers are calling for skin care that addresses uniquely individual needs. In relation, personalized beauty could do better to provide products to consumers with melanated skin to better match their needs, BASF reports.
Featured: Diversifying Differently: Breaking Beauty Codes
The company believes that more ingredients and claims should be developed to support Black consumers and others of color. Furthermore, products and ingredients claiming they are intended for Black consumers must be tested on Black consumers to demonstrate safety, efficacy and acceptability.
High Sebum, Low Ceramides
According to BASF, Black skin has specific physiological properties that impact its health and appearance. In particular, Black skin tends to have higher levels of sebum and lower levels of ceramides. This combination is what creates skin conditions that are simultaneously shiny and dry from moisture loss.
Physiological factors such as climate, over-washing and products formulated with the incorrect pH can contribute to a loss of skin hydration. When Black skin is less hydrated, it compensates by over-producing sebum, which then leads to oily skin.
Related: BASF Activates Hydration and Wellness at CosmetAgora
In addition, a skin care regime that is not adapted to the specific needs of Black skin can feed into this rebound effect, reinforcing a cycle of dryness and oiliness. As such, BASF has discovered two ingredients that complement each other to deliver the desired results for Black skin: hydration and mattification.
'Moisture and Mattification for Melanated Skin'
To promote minimized shine and hydration in Black skin care formulations, BASF combined two of the company's active in what it refers to as "Moisture and Mattification for Melanated Skin." This combination is COSMOS-certified and comprises the company's Hydagen Aquaporin (INCI: Glycerin (and) Glyceryl Glucoside) and Mat-XS Bright (INCI: Water (Aqua) (and) Butylene Glycol (and) Sarcosin (and) Xanthan Gum).
Hydagen Aquaporin provides moisturization that lasts for 24 hr, and was even noted by the company to outperform glycerin. This active is particularly suited for dry, damaged skin, as it helps to maintain proper skin barrier function and is 100% naturally derived. In addition, sourced from the orthosiphon flower, originating in Java, Indonesia, Mat-XS Bright stops oily skin at the source.
The ingredient combination of Mat-XS Bright and Hydagen Aquaporin is BASF's solution for better mattification for Black skin, to reduce shininess and oiliness. The combination was tested for efficacy in consumers who self-identify as Black. The clinical study exemplified a 36% reduction in sebum, a 12% reduction in shine and a 10% improvement in hydration after 14 days.
Featured: [update] Black Representation in Beauty: by the Numbers