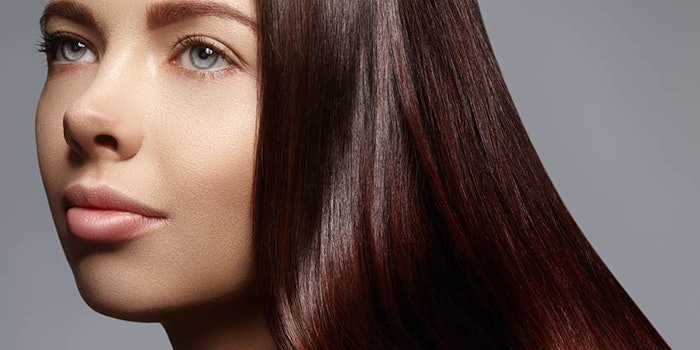 Inolex will unveil two new products at in-cosmetics Global 2019: AminoSensyl HC and AminoSensyl SC.
The products are additions to the company's AminoSensyl range of conditioning ingredients designed for the natural products marketplace. They are amino-based, petrochemical-free, palm-free, quat-free, readily biodegradable, non-GMO and free from animal testing.
AminoSensyl HC (INCI: Brassica Alcohol (and) Brassicyl Valinate Esylate) is a pre-neutralized natural hair care active system featuring brassicyl valinate esylate, an amino lipid derived from valine amino acid. It offers performance and ease of formulation for hair conditioning and treatment products, and delivers strengthening, conditioning, smoothness and definition in hair applications.
AminoSensyl SC (INCI: Brassica Alcohol (and) Brassicyl Valinate Esylate (and) Brassica Glycerides) is geared towards all-natural and gentle luxury skin care products, utilizing amino lipid technology to enable self-emulsifying formulations that stabilize high oil loads. The system combines brassicyl valinate esylate with the nonionic structuring agents, brassica alcohol and brassica glycerides, in an optimized ratio for ease of formulation.
The products are pending USDA BioPreferred, COSMOS and NSF/ANSI 305 certifications.
"Inolex continues to be the only source of 100% natural and cationic (quat-free) conditioning agents in the market," said chief scientist Rocco Burgo. "The AminoSensyl range of premium products checks off all the boxes of desired benefits, including differentiated aesthetics, a safe environmental profile, and 100% naturality for brands seeking to deliver efficacy and sustainability to consumers."
Inolex will present at booth F110 during in-cosmetics Global 2019, April 2-4 in Paris; it will also present the technology at the technical seminar on April 4.