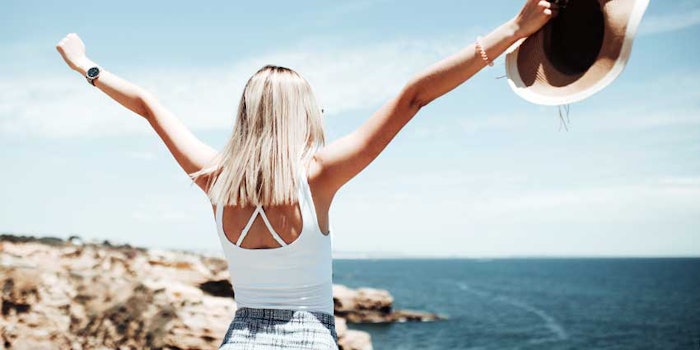 Consumers are clambering for natural deodorants. In response,
Clariant
and ICL-Specialty Minerals have launched a new functional active ingredient based on marine salts to allow 
aluminum-free 
claims while curbing body odor, even for sensitive skin.CareMag D (INCI: Not Available) leaves behind a dry, velvety skin feel, and is based on magnesium minerals from the Dead Sea. It has a crystalline structure in order to absorb excess sweat and sebum, thus preventing them from transforming to malodorous substances. The easy-to-spead ingredient is also meant to prevent long-term odor and irritation by controlling the growth of skin microorganisms in response to excess sweat and increased body temperature.
Related: Clariant's in-cosmetics Global 2019 Launches Focus on Future Trends
Compared to an untreated underarm, volunteers experienced a -42% reduction of malodor after using a roll-on formulated with CareMag D in an efficacy test; in a consumer test, 84% of volunteers reported 24 hours of 
body odor control
. Internal testing also found the ingredient to perform just as well as aluminum salts.
"While consumers are often keen to switch to safer, natural Personal Care products, the concern that they won't be as effective as conventional ones can prevent this. CareMag D creates new opportunities to eliminate this stumbling block for deodorants. It replaces the need for aluminum, supporting the creation of deodorants that are natural, mild to skin, with pleasant aesthetics, and most importantly, which succeed at keeping odor at bay," commented Joao Tavares Correia, head of region EMEA, Industrial & Consumer Specialties, Clariant.
The patented ingredient is reportedly 100% natural and can be used in all formats.
Clariant can be visited at booth E70 at in-cosmetics Global, to be held April 2-4, 2019, in Paris.