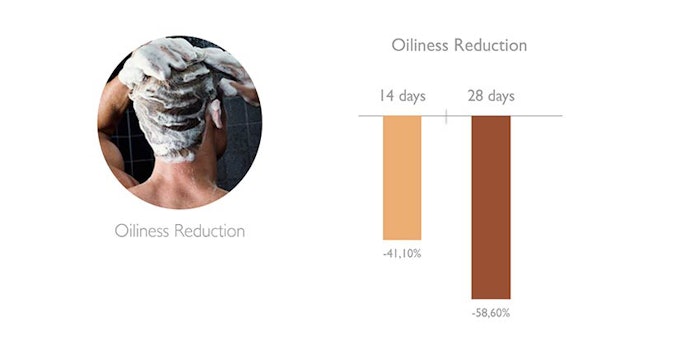 Chemyunion announced the development of H-VIT Plus, an active ingredient that controls oil in the hair and scalp and reduces sebum production by up to 60%. The development could prove significant in the men's hair care sector.
Men produce higher levels of sebum on the scalp, and trends in the male grooming industry indicate that more men are gravitating toward treatment products from basic hygiene products. The cross-functional properties of H-VIT Plus include the potential to protect skin barrier integrity, control oils and reduce inflammation caused by the environment.
H-VIT Plus can be used in hair products ranging from tonics and styling products to shampoos and conditioners.
In clinical trials, H-VIT Plus was found to reduce oiliness by between 40-60%. Additionally, 95% of test participants indicated they would purchase a product that could potentially reduce hair oiliness.