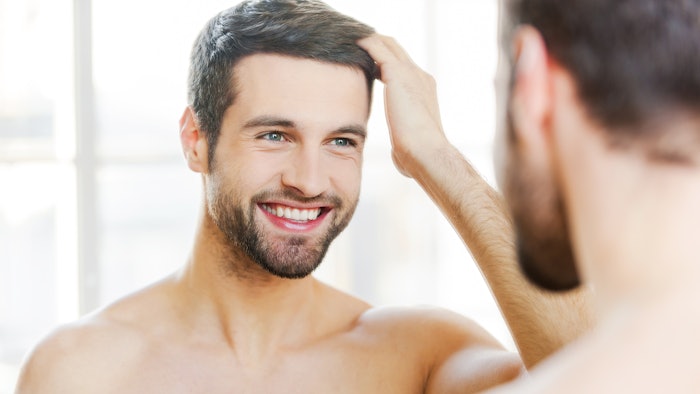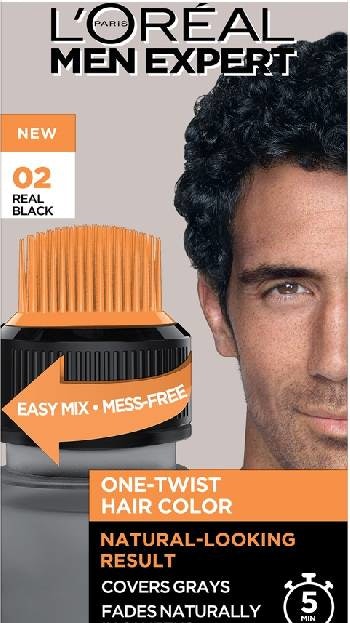 According to a survey by L'Oréal, 7 in 10 men who have grey hair are concerned that it makes them look older. To address grays in an easy, natural-looking way, the company launched its L'Oréal Paris Men Expert One-Twist Hair Color—the brand's first permanent hair color technology created specifically for men.
"When it comes to the natural process of graying hair, we know that this visible sign of aging can be accelerated by external factors, like stress," stated Lindsay Menzer, Director of R&I Hair Color, L'Oréal. "According to several studies, men have been shown to be more severely affected by graying than woman."
Menzer reported the product is the result of five years of extensive research focused on developing hair color for men. "The easy-to-use, patented 'one-twist' tool helps men effortlessly achieve the desired permanent long lasting natural looking result in only five minutes."
Men who have tried it reportedly believe it to be as fast and easy as shaving, and agree that it offers a natural-looking result. Based on an ammonia-free gel technology, grey coverage is achieved by twisting the bottle, shaking it and applying it. The product is available in seven shades: jet black, real black, dark brown, medium brown, light/medium brown, light brown and dark blonde.
Ingredients (real black): Water (aqua), Glycerin, Ethanolamine, Sodium Laureth Sulfate, Toluene-2,5-Diamine, Carbomer, 2,4-Diaminophenoxyethanol HCL, m-Aminophenol, 4-Amino-2-Hydroxytoluene, Ascorbic Acid, Hydroxybenzomorpholine, Sodium Sulfite, Thiolactic Acid, Thioglycerin, 2-Methylresorcinol, 2-Methylresorcinol, 2-Methyl-5-Hydroxyethylaminophenol, Acrylates/Beheneth-25 Methacrylate Copolymer, EDTA, Parfum/Fragrance.