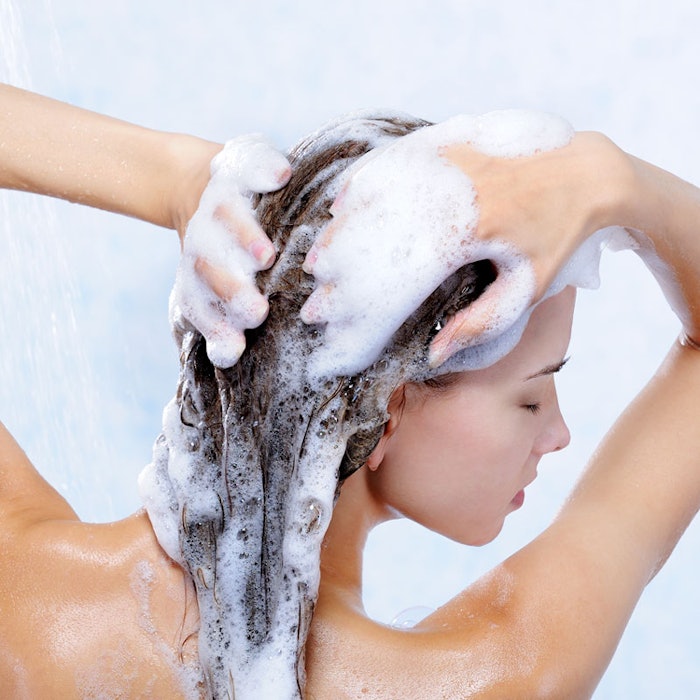 Inolex recently launched ClariSilk (INCI: Polyester-11) and ClariSoft (INCI: Trimethylolpropane tricaprylate/tricaprate (and) Polyester-11), conditioning polymers for hair care.
Both ingredients were tested in clear shampoos and 2-in-1 shampoo/conditioners, which are trending in Asia. Advanced conditioning properties were also proven with the ingredients for non-foaming, silicone-free conditioning cleaners, which gained traction in developed hair care markets.
"In our claims substantiation program we've demonstrated great shine, gloss, slip and detangling," said Rocco Burgo, chief scientific officer, Inolex and inventor of the technology that ClariSilk and ClariSoft are based upon. "It is easily formulated into traditional shampoos as well as silicone-free and sulfate-free systems."
Cationic and ester groups drive the two ingredients to have multiple functions such as conditioning, slip and gloss. Additionally, a protective layer and silky feel, as well as clarity of formulations, are provided by the alkyl groups.
ClariSilk
The additive for polymeric conditioning for hair care reduces static charge and improves combing and detangling, lathering, softness and shine. When this additive is combined with essential oils in a shampoo formulation, the formulation of silicone-free conditioning shampoos is then enabled.
ClariSilk is suited for leave-on hair care products such as hair masks, hair BB creams and hair serums.
ClariSoft
ClariSoft provides a conditioning system suitable for silicone-free formulations and is designed for use as an additive in emulsions, anhydrous and surfactant systems. This ingredient provides styling, softness, lathering, moisture, manageability and more for healthy hair during and after shampooing.