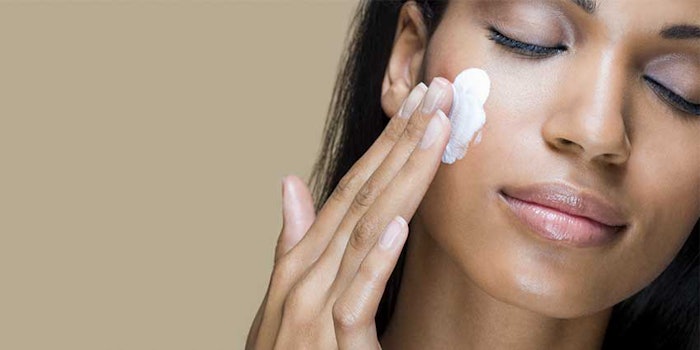 Tate & Lyle announced its entry into the personal care category with the introduction of Texturlux personal care additives, a range of high bio-based specialty polymers for skin, hair and sun care available in North America.
The personal care additive range is designed to give personal care formulators bio-based options in thickening, emulsion stabilization and film-forming in a variation of skin creams, lotions, gels, serums, hair products and other personal care formulations.
"These products are very easy to incorporate into formulations, provide exciting benefits and allow the formulator to incorporate more bio-based content into their formulations," added Jessica Allen, primary products director of business development.
The range will allow formulators to use cold processes and minimal shear to achieve easy incorporation into formulas both during and post formulation. These products provide rheology, sensational aesthetics and stability without being sticky or tacky. They are also particularly suited for sulfate-free formulations.
"They work very well with common ingredients used in personal care formulations, can replace synthetic or other natural polymers, and can be stirred directly into emulsions," said Meggan Hostetler-Schrock of the technical service department. "Our range gives the formulator new tools to create improved and innovative bio-based personal care products."
[Update]
Compared to other formulations, the bio-based and natural polymers provide thickening, rheology modification and film-forming without compromising aesthetics and feel. The products can also be cold processed and post-added to formulations without the stringy or sticky feeling that is typically associated with other natural based thickeners. 
With a positive response from consumers and formulators for the versatility and easy usage, Tate & Lyle are planning more research for specific applications and adding products to complement the range. 
"Consumers continue to demand the same sustainability standards in products they put on their bodies as what they put in their bodies," says Jessica Allen, director of business development at Tate & Lyle.  "As a result, we have developed a new range of products that not only deliver on efficacy and sustainability but also provide the luxurious feel of products that keeps consumers coming back for more."
For more information, visit the Tate & Lyle website.