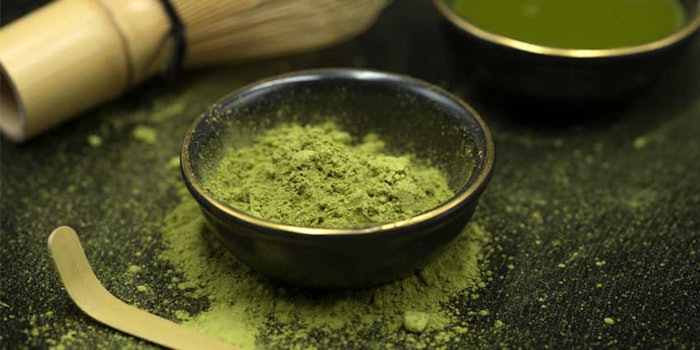 The Matcha Plus active collection features face and hair care products with probiotic, antioxidant, hair stimulating and hydrating benefits.
The matcha purifying facial cleanser features Lactobio (INCI: Not Provided), a natural probiotic based on inulin and hydrolyzed yogurt. The cleanser provides a natural defense against inflammation, and also exfoliates and eliminates dead skin cells to help improve the complexion.
Nutrioil (INCI: Not Provided) bioceramides are utilized in the matcha facial serum to act as an antioxidant and fight free radicals. The serum is designed to retain moisture and make skin appear smooth.
Matcha capillary ampoules deliver the company's Extracell Plex (INCI: Not Provided) ingredient to rebuild capillary structure for intensive hair restoration. They also act as a moisturizing treatment to recover damaged, split or very dry hair.
Finally, Hydraskin (INCI: Not Provided) is incorporated in the matcha night sheet mask for deep and prolonged skin hydration. It contains vitamins, proteins and carbohydrates to impart visible results.
For more information, visit the Novachem website.