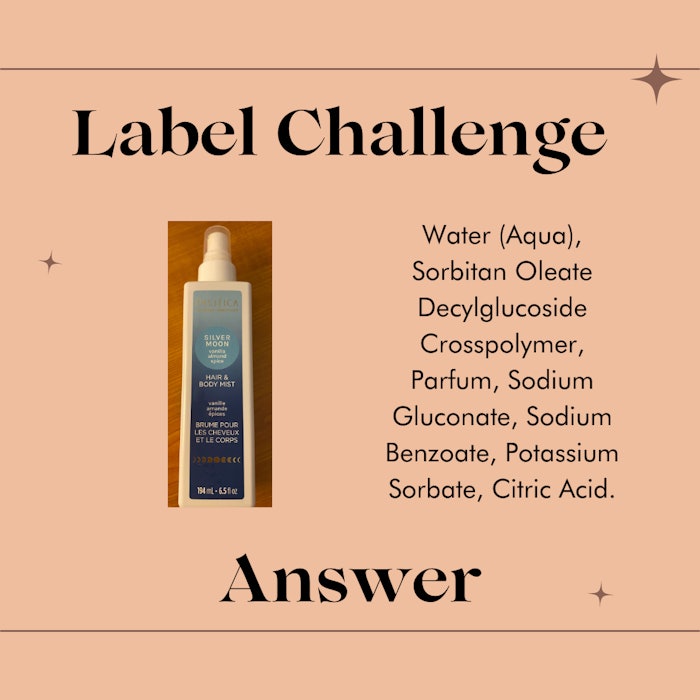 Each Monday, we post a product ingredient disclosure to our social media pages (LinkedIn, Facebook and Instagram) and you guess the product/product type in the comments. Answers are published here and shared through our Friday newsletters — and include a shoutout to the winners.
Answer: Pacifica Silver Moon Hair and Body Mist
Pacifica Hair and Body Mist is a blend of vanilla, backed by notes of almond and spice. The product is formulated without phthalates, parabens, propylene Glycol, polycyclic musks, nitromusks or alcohol and is vegan and cruelty free.
Ingredients:
Water (Aqua), Sorbitan Oleate Decylglucoside Crosspolymer, Parfum, Sodium Gluconate, Sodium Benzoate, Potassium Sorbate, Citric Acid.
Winners:
Congratulations Athena Ieronimaki, who guessed the correct product type and brand first on LinkedIn; and bregmascience, who guessed the correct product type on Instagram.
Thank you to those who participated. Be sure to join us again next week!