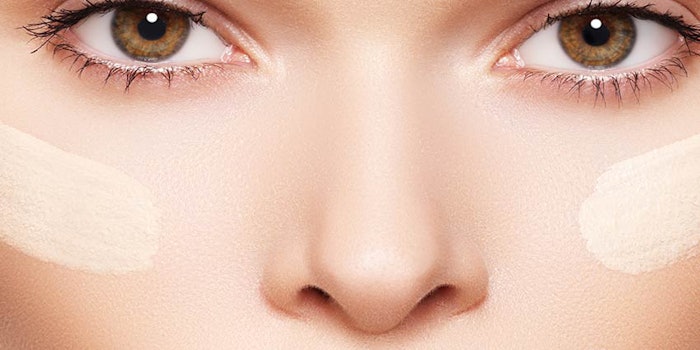 A report done by Technavio, "Global Foundation Cream Market 2016-2020" shows that the global foundation cream market is expected to achieve a CAGR of almost 5% over the next few years. According to the report, there are a few different reasons as to why the market will expand.
First, social media use is boosting consumers' desire to always look camera-ready in any situation. With the selfie-trend not going away any time soon, cosmetics companies have begun to develop foundations that minimize the need for photo editing and filters.
"Smartphones and other mobile devices provide consumers quick access to reviews and blog posts about any cosmetic product," said Abhay Sinha, one of Technavio's lead industry analysts. "Consumers can readily relate to social media, which is one of the key reasons for the acceptance of these media by the cosmetic industry."
Other causes for growth in the foundation cream market include a shift from planned purchasing to impulse purchasing. As a result, the majority of advertising and sales promotions relied upon by color cosmetics companies aims to influence consumers to make impulse purchases in the store.
And brands are beginning to introduce in-store representatives to push consumers toward particular products. The use of credit and debit cards has played into this impulse buying because they are so readily available—eliminating the need for planning ahead.
Next, consumers are demanding foundations that have benefits beyond just covering the skin. Brands have started creating lighter products that provide a natural glow and can act as a moisturizer, sunscreen and foundation. Multifunctional products like BB creams have increased in popularity because of the different benefits they may have.
Finally, organic ingredients are in high demand because of growing consumer concerns over the perceived side effects of artificial chemicals. Organic foundation cream products are more expensive than those with inorganic ingredients, and price isn't a concern to worried consumers, particularly as disposable incomes around the world increase.