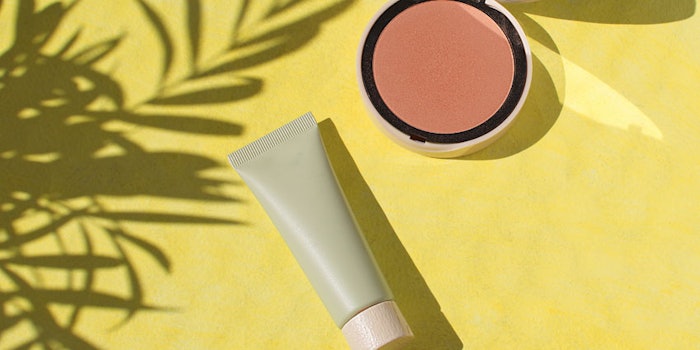 Biodegradable and 100% biosourced Brazilian babassu served as the basis of Seppic's new texturizing powder.
Sepifine BB (INCI: Amylopectin) is designed as a high-performance alternative to synthetic texturizing powders.The product supports non-GMO, preservative-free and low impact solvent claims. Furthermore, ethical sourcing of the babassu is validated by the "Origens Brasil" organization, which assures the equitable sharing of economic resources between local communities throughout the supply chain.
The ingredient is water- and oil-dispersible and serves primarily as a texturizing agent for skin care and makeup applications in gel-cream, emulsion or powder formats. According to Seppic, its velvety skin sensation also improves the after-feel of sun care lotions. Its oil-absorption capacity also provides sebum control. The product is a result of the company's partnership with Atina Ativos Naturais, which has created and marketed a range of natural products following the cradle to cradle format.
Regarding the ingredient, Courtney Clay, product manager, stated: "Sepifine BB meets the growing demand for biodegradable texturizing powders without losing the performance of traditional sensory agents. Seppic's expertise in sensory ingredients and engagement in sustainable chemistry has provided a product that reduces the global footprint and meets the requirements of today's personal care consumer."