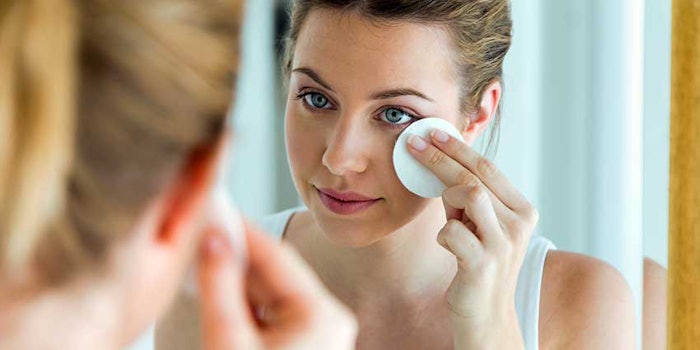 Jarchem Industries has a fix for natural-minded consumers who do not care for the potentially greasy or tacky residues left behind by natural makeup removers. The supplier's new remover is derived from shea, and can remove notoriously difficult-to-remove products such as lip stains, mascaras and more. 
Jarplex MUR is composed of isopropyl shea butterate and plant-derived paraffins. The remover's isopropyl shea butterate is created with stearic acid and oleic acid, making it low on the comedogenic scale and reportedly less likely to clog pores with daily use; this is in contrast to removers containing silicones, isopropyl myristate and isopropyl palmitate, which are higher on the comedogenic scale.
The remover reportedly also has similar spreadibility and skin feel as silicones; does not leave a greasy or tacky after feel that can be created by coconut oil- and mineral oil-based removers; and has shea unsaponifiable properties, anti-irritation and leave-on functions.
Jarplex MUR is currently patent-pending.