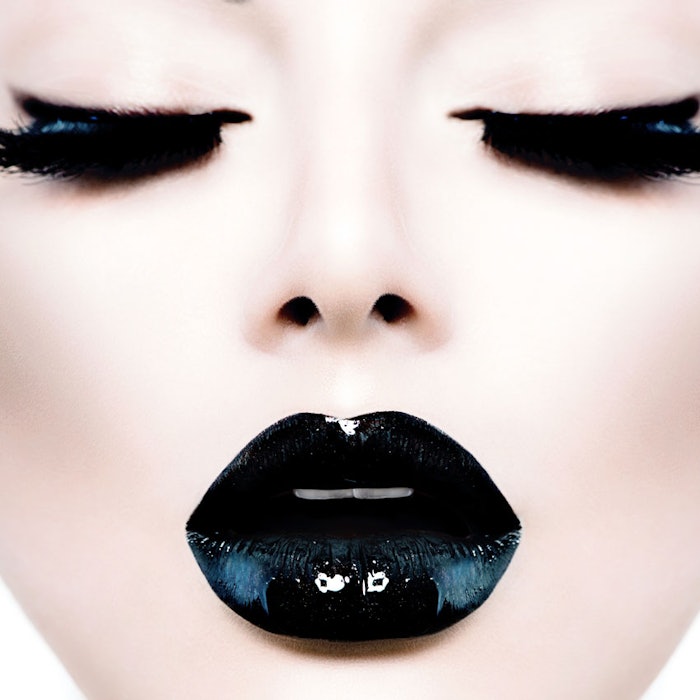 "Perhaps the most sought after effect pigment is a black pearl," said Kelly Dobos, technical manager of cosmetics at Sun Chemical Performance Pigments, in a press announcement. "However, creating a true black pearl is difficult because the color black is a result of the absence of light while pearlescent pigments require light interference to generate color."
She explained the company's SunSHINE Mystic Black (INCI: Synthetic Flourphlogopite) is a black pearl effect pigment that overcomes these obstacles and fills a need for cosmetic formulators. The company presented its effect pigment at in-cosmetics Latin America last week.
The ingredient is recommended for bold lipsticks, mascara, eyeliners, eye shadows and nail lacquers. It is optimized to achieve a unique combination of jetness, coverage, sparkle and luster. Based on synthetic mica, which provides a soft skin feel and high color purity, the pigment can be easily incorporated into a variety of applications and has broad global regulatory compliance.