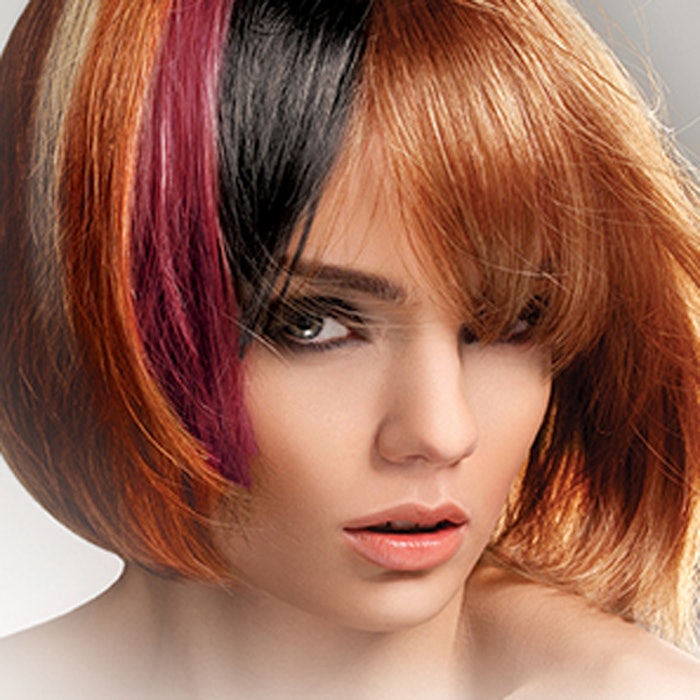 Ashland
Ashland launched ChromoHance 113 polymer (INCI: Polyquaternium-113), a patent-pending technology for shampoo and conditioner products to shield oxidative color-treated hair from surfactant stripping. The technology maintains color vibrancy by forming a hydrophobic surface on hair.  
"Ashland has designed the ChromoHance 113 polymer in such a way that it is highly substantive to hair, hydrophobic in nature, yet absent of build-up" said Lidia Kulcsar, principal scientist, Ashland. "The result is a robust two-way shield that helps prevent water molecules from entering or exiting hair strands. In shampoo and conditioner systems containing the polymer, consumers observed a very significant maintenance of hair color vibrancy over a control formulation without ChromoHance 113 polymer."
Panel studies showed that consumers with various hair color shades are able to recognize color maintenance, condition and shine when following a shampoo and conditioning routine using formulations with the polymer.
"As the market shifts toward a shampoo, conditioner and style regimen, higher performing color protection technology is required to preserve color vibrancy from rinse-out systems," said David Popplewell, global marketing manager, hair care, Ashland. "In launching ChromoHance 113 polymer, Ashland offers the hair care industry the option to formulate shampoo and conditioner products with a technology proven to deliver consumer-desirable conservation of hair color vibrancy."
With red being the most difficult color to maintain in hair dye, the company ran a test using the polymer at a 1% active level in shampoo and conditioner and found after 10 wash and condition cycles, the hair tress was significantly darker and brighter than the control.