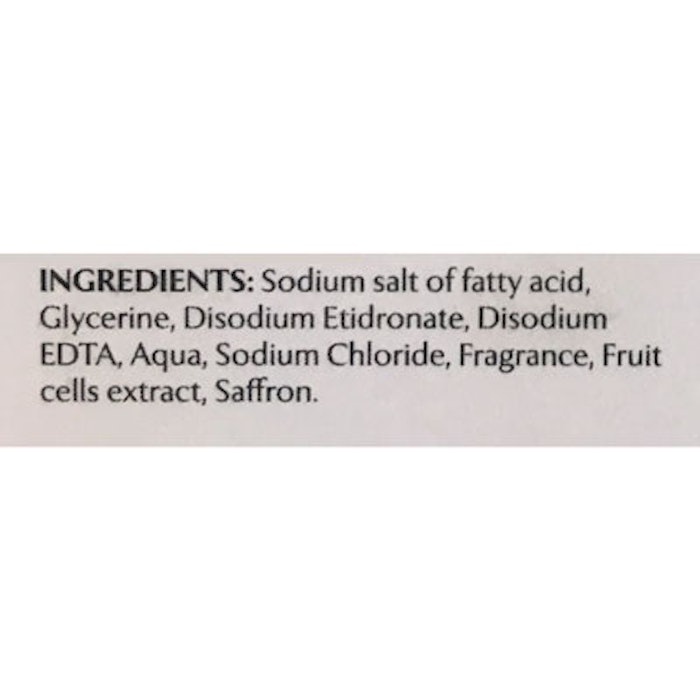 Pure Sense's saffron cold-pressed pure glycerin soap claims to increase skin's smoothness and moisture content.
Scented with safranal oil, it is designed to relax the senses as the fragrance gently lingers on the skin throughout the day. The product is positioned as sulfate- and paraben-free, noncarcinogenic and not tested on animals.
This column will review the ingredient listing for claims substantiation and functionality.
Editor's note: This article aims to provide an idea of the ingredients cosmetic manufacturers are using that could potentially support the stated product claims. Without specified use levels or access to clinical studies, the author is drawing conclusions based on speculation; albeit from years of clinical experience and, in some instances, evidence in the literature. The following is offered for your consideration and further verification.
Solid Bar Base
The formula is a solid bar containing sodium salts of fatty acids and water, affording saponification and cleansing properties. Disodium etidronate and disodium EDTA chelate and control viscosity. Sodium chloride also controls viscosity.
As noted, the formula also contains fragrance, enhanced by an undeclared fruit cell extract (see ingredient listing in slideshow, above), which also likely exfoliates the skin and enhances shedding as well as the saffron aroma.
Skin Benefits
In addition, glycerin is a humectant and skin-conditioning agent.
Conclusions
In my view, the ingredients in this formula support the claim for gentle cleansing, leaving skin hydrated and the body relaxed through the scent.
Ingredients: See slideshow above
Source: Pure Sense website