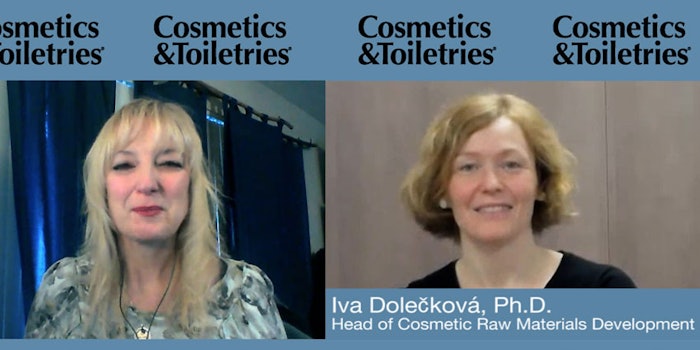 The global hyaluronic acid products market was projected* by Market Data Forecast to reach US $8.49 billion in 2020.
*pre-COVID-19 projection
Furthermore, it was predicted to expand at a CAGR of 8.8% to reach US $12.94 billion by 2025. What's driving this growth? 
In this video interview, sponsored by Contipro, Rachel Grabenhofer, of Cosmetics & Toiletries, digs into why and how hyaluronic acid (HA) is taking the mainstream media by storm. Here, Iva Dolečková, Ph.D., head of cosmetic raw materials development for Contipro, shares insights on this trend, explains the ingredient's efficacy, gives formulation tips and considers future directions for HA.
Watch now: