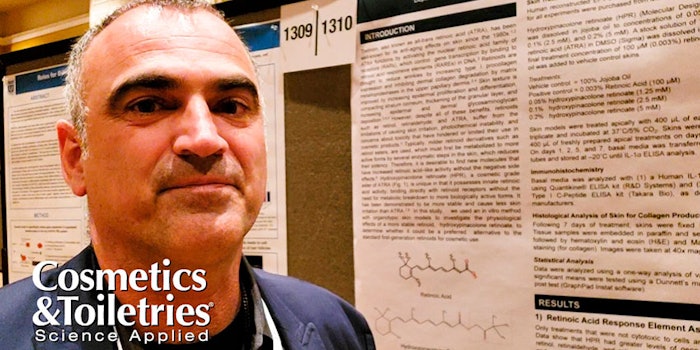 "We've discovered a brand new retinoid that is more powerful then retinol," Tom Mammone, Ph.D., of The Estée Lauder Companies and Clinique Labs, explained during the International Investigative Dermatology conference in May 2018. He presented his work in a poster and shared his insights in this video interview.
"We've looked at a dozen different retinoids to try to find one that would leap-frog past common retinol for cosmetics, and have identified a promising new retinoid ester."
While retinol has proven anti-aging skin benefits, it also demonstrates drawbacks in its stability and potential for irritation. The new retinoid ester could bridge this divide.