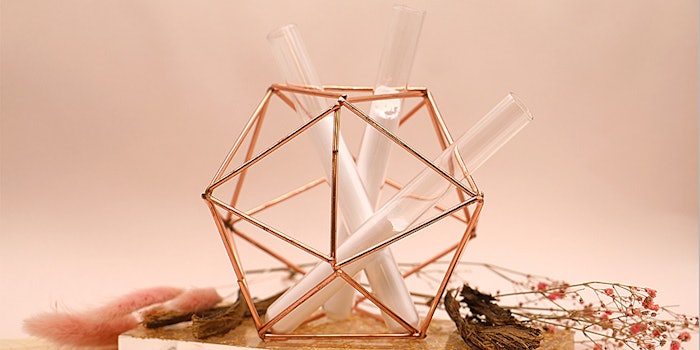 Givaudan Active Beauty
Givaudan Active Beauty unveils its Sericoside active, whose well-aging power is said to reset the skin's cellular memory.
Related: Givaudan Partners with Ginkgo Bioworks for Sustainable Ingredients
Crafted by green fractionation from Terminalia sericea roots, Sericoside is a botanical active capable of restoring skin. To respond to the concern of wrinkles and sagging signs, Givaudan created this natural ingredient to rejuvenate and regenerate the skin.
Clinically tested, Sericoside demonstrates significant results at low concentrations (0.5%). As the company described, several parameters, all indicators of aging, were evaluated during the study. Skin elasticity and firmness were assessed using a cutometer on the right cheek at the baseline at D15 and D30.
After one month of application, skin tonicity had reportedly improved by 19.8% and signs of fatigue decreased by 16.5%. A positive effect was also visible on dark circles, with 45% of the panel showing a perceptible improvement, along with a reduction in the volume of under-eye bags.
These results inspired the company's latest marketing concept: Dream Contour, an eye contour cream powered by Sericoside. This 2-in-1 cream is also formulated with the company's Escin, derived from horse chestnut, and Eliorelys (INCI: Pentylene Glycol (and) Betaine (and) Water (Aqua) (and) Selaginella Pulvinata Extract), based on cherry tree blossoms. These ingredients are said to improve signs of aging while reducing under-eye puffiness thanks to a smoothing blur effect.
"Sericoside is a pure molecule obtained from the roots of Terminalia sericea, a tree that grows in the Miombo forest of Central and Southern Africa," said Giada Maramaldi, personal care category manager of Givaudan. "Through cellular reprogramming, Sericoside acts on multiple aspects of skin regeneration, activating many endogenous resources like antioxidant defenses to reduce under-eye bag and dark circles while also firming the skin. As an anti-aging ingredient, Sericoside acts on skin texture and density by reducing wrinkles, fatigue and roughness aspects."
Previously: Givaudan Unveils Botox-like Active, Zanthalene