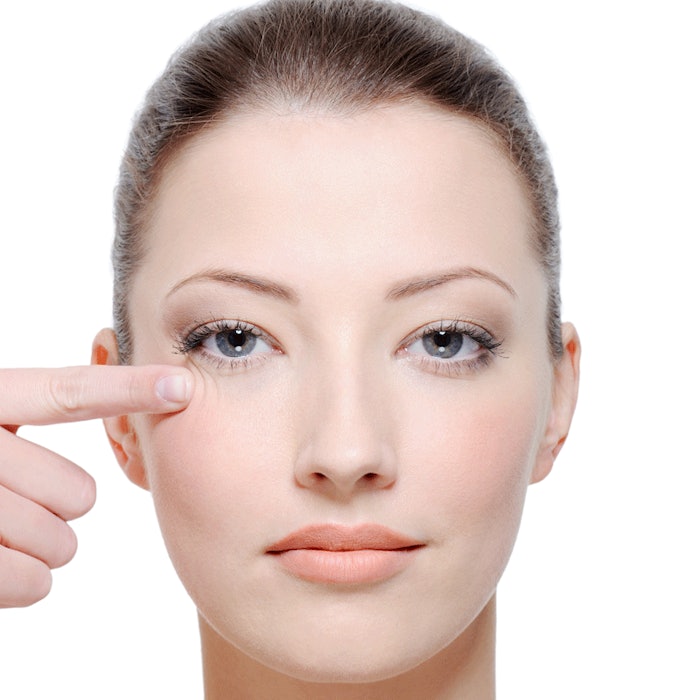 DSM Personal Care announced the launch of Syn-Eye (INCI: Palmitoyl Tripeptide-5, Panthenol, Sodium Hyaluronate, Algae (Dunaliella Salina) extract), a new multi-functioning anti-aging complex to extend DSM's Syn–peptides product range.
To help maintain a youthful appearance, Syn-Eye's 4-in-1 complex for eye care uses technology with superior bioactives.
Syn-Eye helped to improve skin texture, making the delicate skin around the eye look smoother. Apart from the visible results, a clinical study showed high consumer acceptance in all key aspects of eye care.
The study—carried out over 30 days on a group of 30 volunteers—demonstrated how even within the first seven days, Syn-Eye visibly reduced the appearance of lines and wrinkles around the eye. After 14 days, the skin around the eye contour was visibly brighter. 
"Peptide competence is instrumental for DSM Personal Care in developing breakthrough innovations and fuelling the growth of the skin care sector," said Mathias Gempeler, Ph.D., head of Marketing Skin Care at DSM. "I'm extremely proud to announce this new addition to our leading Syn-peptides range. As multi-functionality remains one of the hot topics in skin care, I feel particularly pleased that we can deliver on this significant consumer trend with our key technology, offering a multi-benefit product that acts fast on the skin."