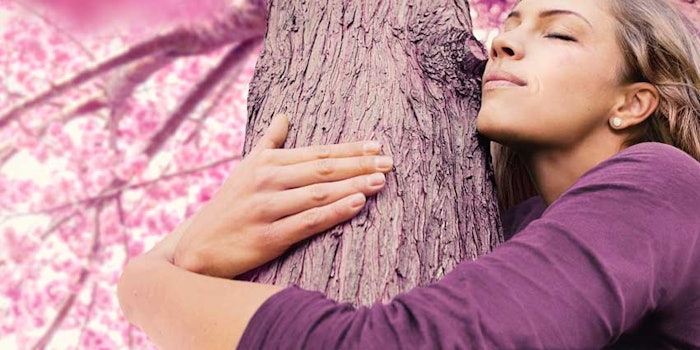 Lubrizol
Lubrizol Life Science–Beauty (LLS Beauty) has released Lapagyl (INCI: Bassica Campestris
 (Rapessed) Seed Oil (and) 
Tabebuia Impetiginosa Bark
 Extract (and) Polyglyceryl-3 Diisosstearate), an oil-based extract from the South American lapacho tree that reduces signs of aging and increases skin longevity.
Related: Lubrizol's AlgaPūr HSHO Algae Oil Naturally Repairs Hair and Scalp
Lapagyl reportedly works by delaying the shortening of telomeres, which thereby decreases the signs of aging skin.
According to LLS Beauty, in vivo testing demonstrated the ingredient's anti-aging efficacy. In a clinical test of 30 female volunteers, subjects used a cream containing 3% of Lapagyl on half their face and a placebo cream on the other half, twice a day for 28 days. It was reported that the depth of crow's feet wrinkles decreased 21.6%, while skin radiance and moisturization increased 24.4% and 17.9%, respectively. An additional test with 2% Lapagyl showed improved firmness of the upper eyelid and reduced eyelid drooping.
The active is ideal for use in daily skin care products and oil-based formulations. According to the company, the extraction process itself is sustainable; the ingredient is COSMOS-approved and of 100% natural origin content.
"Aging can't be stopped but the outward signs of it can be slowed," said Elena Cañadas, global marketing director of LLS Beauty. "Lapagyl advanced botanical ingredient will let users retain their youthful looks longer by delaying the onset of the appearance of aging."