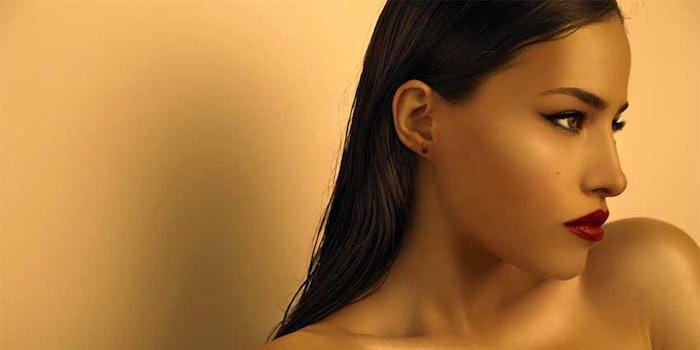 Novachem launched its natural active, Golden Milk (INCI: Water (Aqua) Glycerin (and) Curcuma Zedoaria Root Extract (and) Piper Nigrum Fruit Extract (and) Crocus Sativus Flower Extract) to help with inflammaging, defined as inflammation associated with cellular aging.
Related: Total Wellness Achieved by Traditional Means: Ayurveda in Cosmetics, Part II
Natural ingredients such as turmeric, black pepper and saffron are used in traditional and ayurvedic medicine in Asian countries and are reportedly known for their anti-inflammatory action, improvement in circulation and soothing properties. Based on these ingredients and so-called functional medicine, Novachem has created Golden Milk, a cosmetic active of natural origin standardized in curcumins and focused on the concept of anti-inflammaging.
Golden Milk contains a number of curcumins and curcuminoids, offering anti-inflammatory benefits and regenerative, soothing and antioxidant properties. These, in turn, reportedly reduce and prevent signs of premature aging associated with micro-inflammation, increase skin resistance against external aggressions and improve hair absorption.
According to the company, there are two types of inflammation: acute, which is most known by the consumer and is related to red bumps on the skin; and chronic, which is typically caused by external factors that stress the skin, such as irritation due to tight clothes, face masks, etc. The latter causes friction and micro-inflammation, which triggers substances in the body that promote premature aging.
Golden Milk helps to inhibit the production of these substances. Examples include phosphorylase kinase (PhK), which produces cytokines (pro-inflammatory substances); cyclooxygenase (COX-2), which promotes inflammation; and metalloproteinase (MMPs), which degrades and inhibits the production of collagen and elastin.
By inhibiting micro-inflammations, skin and scalp imbalance can be avoided. As such, Golden Milk can decrease burning, irritation, redness and/or signs of premature aging in the skin and hair; sensitive skin; and the partial/total inactivation of the hair bulb and growth of weak and fragile hair.