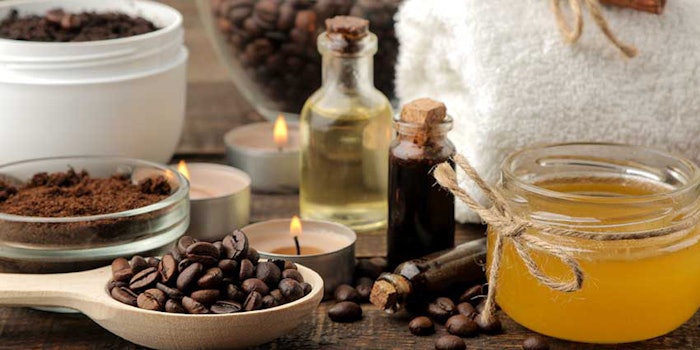 Givaudan Active Beauty has announced Koffee'Up (INCI: Not Provided), a coffee oil crafted using upcycling techniques pioneered by Kaffe Bueno for 
sustainable skin care applications.
Related: Perking Up Skin: Green Coffee Promotes Barrier Recovery, Turn Over and Lightening
According to Givaudan, Koffee'Up is similar to argan oil as a result of its natural, eco-conscious and effective properties for facial skin care such as hydration, protection and anti-aging. Koffee'Up is crafted from upcycled Arabica spent coffee grounds, which entails a balance between saturated and unsaturated fatty acids to help the oil penetrate the skin layers.
Koffee'Up addresses early signs of aging; improves antioxidant defense; repairs and protects the skin, strengthening the skin barrier against external aggressions; and helps the skin stay hydrated.
The ingredient is recommended for use in face care, eye care and anti-aging products for the first appearance of wrinkles and premature aging.
Previously: Embracing Sustainability: Important Practices and Impact in Cosmetics
This is the first product collaboration to result from Givaudan's work with the start-ups in its accelerator. Kaffe Bueno, a biotech start-up, focuses on upcycling spent coffee grounds or coffee waste into active and functional ingredients for cosmetics to bring health and skin benefits to consumers.
"We are thrilled of this collaboration with Kaffe Bueno and we're eager to start using the new product in creative solutions for customers," says Laurent Bourdeau, head of active beauty. "The high quality, traceable and upcycled ingredients used in Koffee'Up showcases a prosperous new avenue for using sustainable coffee in the world of beauty. This is a big achievement and opportunity and we're looking forward to presenting this innovative beauty elixir to customers."
For more information, contact Givaudan Active Beauty.