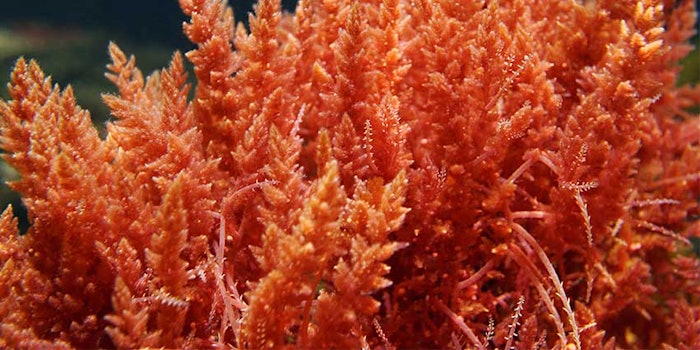 Merck KGaA announced it will unveil its natural ingredient, RonaCare RenouMer (INCI: Water (aqua) (and) Polysiphonia Elongata (Red Algae) Extract (and) Sodium Benzoate (and) Citric Acid), next week.
RonaCare RenouMer is what the company refers to as an "oceanic secret"—a natural and sustainable material derived from the cytoplasm of Polysiphonia elongata red algae for anti-aging benefits.
According to Merck KGaA, RonaCare RenouMer imparts rejuvenating properties, as shown in efficacy studies demonstrating its dermis-densifying and skin-smoothing benefits. Subsequent effects include anti-wrinkle and skin hydration, and the enhancement of skin elasticity.
This product is recommended for facial and body care, especially in tonics, emulsions and gels.
For more details, visit the Merck KGaA website.