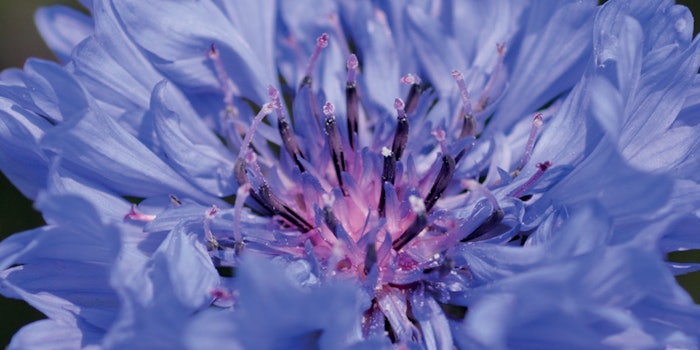 Based on plant cell culture technology, InnerRenewal [CC+AA] (INCI: Not Provided) is an anti-aging active derived from cornflower (Centaurea cyanus) shell. Naolys embedded vitamin C within it to revitalize skin cells damaged by aging and stress.
Famous for its reported medicinal properties in Western countries, cornflower is a small flower that grows near open fields. Naolys combined it with the well-known antioxidant and healing properties of vitamin C to create a natural active that revives damaged skin cells.
In vitro Effects
In vitro tests showed InnerRenewal [CC+AA] significantly improved damaged cells in the dermis and the epidermis by:
Decreasing lipid peroxidation induced by hydrogen peroxide, in turn protecting the life and functions of cells;
Increasing proteoglycan and glycosaminoglycan (GAG) synthesis decreased by hydrogen peroxide, in turn strengthening dermis layers by improving the collagen I and collagen rates; and
Restoring the cell renewal of keratinocytes, thus increasing the skin barrier.
In vivo Effects
In a clinical study of 20 women, ages 42 to 63 years, an average 18% decrease in the total area of wrinkles was observed after 28 days of treatment at two applications daily. All tests were carried out at an active concentration of 0.5%—i.e., 20% cells in 80% vegetable glycerin.
Inner Renewal [CC+AA] does not contain preservatives and it is suggested for face and body skin care as well as makeup. COSMOS or Natrue agreements are available upon request for all liquid forms of the product.
For more information, contact Naolys or visit stand W32 (French Pavillion) during in-cosmetics Global.