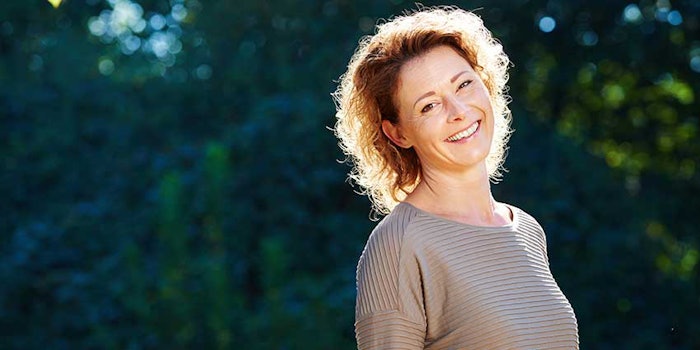 Mood-boosting beauty is one of the latest initiatives of the wellness movement—recent research has shown Greentech and Deinove's anti-aging active, Hebelys (INCI: Not Available) to embody this concept.
Related: Deinove, Greentech Launch Bacteria-derived Active
Launched at in-cosmetics Global 2018, Hebelys is meant to boost cutaneous architecture while maintaining aging skin's beauty by limiting cell senescence. It is also said to improve skin density and elasticity.
New testing found the ingredient to also provide emotional benefits—it can reportedly increase self esteem and improve global mood state in consumers. This was substantiated through physiological and psychological tests, performed on subjects aged 60-70 years after use of a Hebelys-containing formulation for 56 days. Subjects reportedly experienced a "well-being effect and ... sense of bliss," according to a press release.