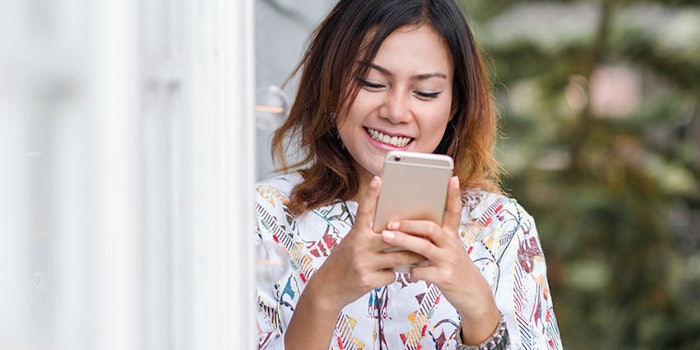 The appearance of aging cannot be chalked up to a single factor; several conditions affect the way skin ages. BASF's ingredient portfolio includes solutions to environmental stressors, an unbalanced skin microbiome and more. 
Blue Light Defense
BASF developed three leaf extracts inspired by plant defense strategies. Ciste'M (INCI: Not Provided) protects skin cell DNA from UVB exposure and prevents blue light damage.
Meanwhile, DN-Age (INCI: Not Available), derived from candle bush leaf, promotes the skin's natural DNA repair process in order to maintain youthful cells.
Last, Arganyl (INCI: Not Available), extracted from argan leaves, may be used to curb pollution damage and against particulate matter to protect from blue light.
Sebum Restraint
Bix'Activ (INCI: Maltodextrin (and) Bixa Orellana Seed Extract) reportedly reduces sebum production by restraining sebocyte proliferation and blocking hyperkeratinization—this is ultimately meant to refine pores, reduce skin blemishes and reduce the number of active sebaceous glands. The ingredient is Cosmos- and Ecocert-approved, and may be used in Natrue-certified formulations.
Pigmentation Problems
In order to reduce the incidence of dark spots, DN-Aura (INCI: Not Available) acts on an epigenetic level by targeting the expression of tyrosinase, an enzyme that sparks the production of melanin after oxidation. It is derived from the Vietnamese Langsat, or Duku, tree.
Since Asian women are reportedly particularly prone to dark spots, BASF conducted an in vivo study in that demographic. Researchers found that DN-Aura significantly reduced both pigments spots and melanin content in melanocytes.
Skin Radiance
Skin imperfections are reportedly blurred by Neurobiox (INCI: Water (aqua) (and) Butylene Glycol (and) Pentylene Glycol (and) Achillea Millefolium Extract (and) Xanthan Gum). This 100% natural-based active is intended to stimulate cell renewal; since the epidermis decreases in thickness with age, the ingredient also works to increase skin thickness.
A placebo-controlled clinical study demonstrated improved skin clarity and radiance after use of the ingredient, leading to a decreased pore appearance.
Microbiotic Skin Barrier Protection
Phytosoothe (INCI: Not Available) works to protect and restore both the skin's physical and microbiotic barrier. BASF recommends use of this preservative-free ingredient in formulations for sensitive skin or babies, along with in scalp-soothing hair care.
The ingredients were featured at Cosmetagora, held from Jan. 15-16, 2019, in Paris. There, BASF also showed its natural lineup as part of its "Innovative Skincare Journey" concept; this included the supplier's biodegradable Euperlan OP White (INCI: Not Available), a wax-based opacifier, and Cegesoft Peel (INCI: Glycol Distearate), a wax microplastic alternative.