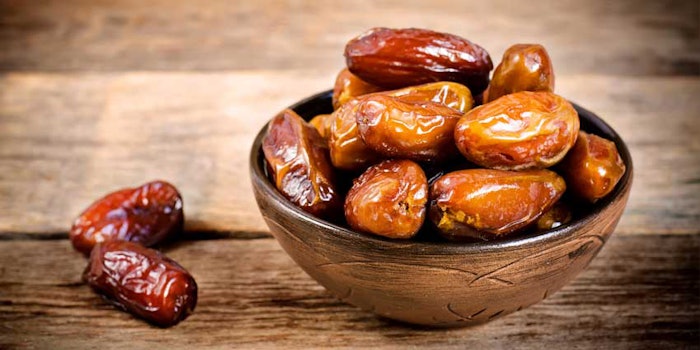 IBR Ltd. has introduced IBR-CalmDeAge (INCI: Glycerin (and) Water (aqua) (and) Phoenix Dactylifera (Date) Seed Extract), which allows skin to rest, relax, revive and rejuvenate.
This botanical ingredient helps slow down cell proliferation and the effects of environmental aging factors with its anti-aging properties. IBR-CalmDeAge also provides antioxidant protection, relief from rosacea and reduction of dark circles. Furthermore, the natural ingredient is free of preservatives and helps condition hair.
The development of IBR-CalmDeAge was inspired by an ancient date seed found in the desert, which grew to a 2,000-year-old tree. The ingredient is sourced from youth-preserving palm date seeds and provides both hair and skin care.