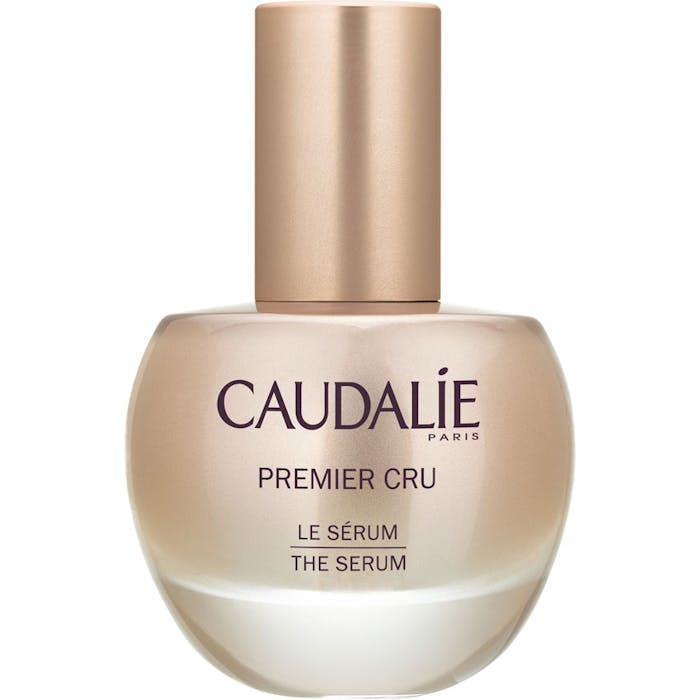 Caudalie is a brand that combines the French heritage of wine making with the health benefits of grape extract. Formulated with the patented Vinergy complex, this luxurious, gel-like serum claims to intensely "revitalize the skin with energy" to correct the signs of aging.
The high concentration of this formula aims to boost its effectiveness to produce visibly younger-looking skin that is more radiant and revitalized, regardless of skin type.
The primary claims are:
Boosts the effectiveness of skin care; and
Tackles deep wrinkles, dark spots and provides firmness.
While consumer panel test data is reportedly available for the serum, this column will review its ingredient listing for claims substantiation and ingredient functionality.
The Basics
This serum is a water-based formula that contains the humectant glycerin, and water-binding ingredients hydrolyzed hyaluronic acid and sodium hyaluronate. Also, niacinamide (or vitamin B3) impacts skin hydration, color evenness and sebum production.
Grape Extracts
The main active ingredients are palmitoyl derivatives of grapeseed and grapevine shoot extracts. In general, grapeseed extract contains proanthocyanidins, polyphenols, flavonoids and anthocyanins—potent antioxidants; in addition to resveratrol.
Grapeseed also has been reported to demonstrate anti-inflammatory and antimicrobial activities; to impact skin melanin, elasticity and sebum content; and to benefit wound healing.1, 2 Finally, grape shoot extract has shown significantly stronger in vitro antioxidant capacity than vitamin C.3
Additional Actives
Betaine is included as a conditioning, moisturizing and osmo-protective agent. Furthermore, ribose acts as an anti-aging and anti-wrinkle agent to energize the skin by stimulating ATP de novo synthesis and increase cellular respiration. This, in turn, can reduce wrinkles, increase skin elasticity and enhance the complexion. Paeonia lactiflora (peony) root extract is included as an antimicrobial, whitening and anti-inflammatory agent.
Emollients and Formulating Aids
Finishing the formula, sunflower seed oil acts as an emollient and tocopherol (or vitamin E), as antioxidant. Caprylyl glycol also serves as a skin-conditioning agent with mild antimicrobial activity.
The formula texture is a function of the solvent methylpropanediol, the carbomer polyacrylate crosspolymer-6, and hydroxyethyl acrylate/sodium acryloyldimethyl taurate copolymer and sodium carboxymethyl beta-glucan—both viscosity-enhancing emulsion stabilizers.
Finally, sorbitan isostearate is a surfactant; sodium hydroxide, a pH adjuster; and sodium phytate, a chelating agent. The formula also contains fragrance—phenylpropanol and parfum—with geraniol and linalool, which are potential allergens.
Conclusions
In my view, the ingredients in the serum are indicative of a potential effect on pigmentation, skin hydration and radiance. The small clinical trial addressed only the claim for boosting the effectiveness in a product combination; claims for "increased vitality," and boosting cellular energy and antioxidant strength were assessed in vitro.
Ingredients: Water (aqua), Glycerin*, Niacinamide, Methylpropanediol, Betaine*, Ribose, Hydrolyzed Hyaluronic Acid*, Paeonia Lactiflora Root Extract*, Sodium Hyaluronate, Palmitoyl Grape Seed Extract*, Palmitoyl Grapevine Shoot Extract*, Caprylyl Glycol, Carbomer, Polyacrylate Crosspolymer-6, Helianthus Annuus (Sunflower) Seed Oil*, Tocopherol*, Hydroxyethyl Acrylate/Sodium Acryloyldimethyl Taurate Copolymer, Phenylpropanol, Sodium Carboxymethyl Beta-Glucan, Sorbitan Isostearate*, Fragrance (parfum), Sodium Phytate*, Sodium Hydroxide, Geraniol, Linalool; *plant origin
References