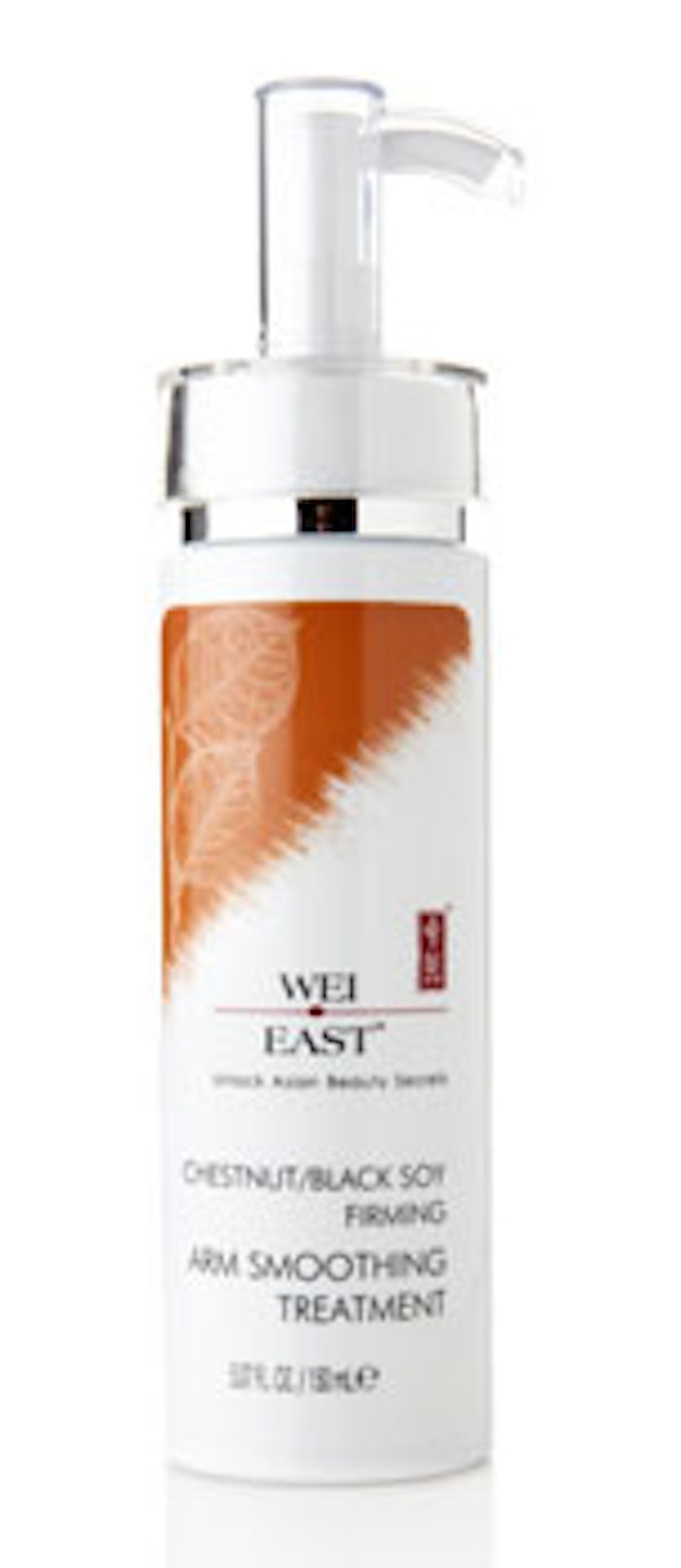 Summer is almost here, and many women (and men) are getting their bodies in shape for swimsuit season.This may be one of the first products I have seen that addresses the issue of upper arm sagging. This column will review the ingredient listing for functionality and claims substantiation.
The formula is an o/w emulsion with butylene glycol, glycerin and honey as the humectant moisturizers. The emulsifiers are isocetyl stearate, isostearyl stearoyl stearate, potassium cetyl phosphate and sorbitan stearate. The cream is stabilized with cetyl alcohol, carbomer and xanthan gum as thickeners. Talc and aluminum starch octenylsuccinate help to minimize the greasiness of the formula.
The emollients are the silicone derivatives cyclopentasiloxane and dimethicone, as well as Butyrospermum parkii (shea) butter. The bioactive or cosmeceutical ingredients are Camellia sinensis (red tea) leaf extract and Castanea crenata (Chinese chestnut) shell extract, which have firming and toning properties. Ascorbyl palmitate is a stable vitamin C ester, but it is not featured in the claims. Fermented black soy is featured prominently as one of the firming ingredients, but it is not included in the ingredient listing.
Tromethamine is the pH adjuster, which neutralizes the carbomer. The preservative system includes methylparaben, propylparaben and DMDM hydantoin and is boosted by chelating agent disodium EDTA.