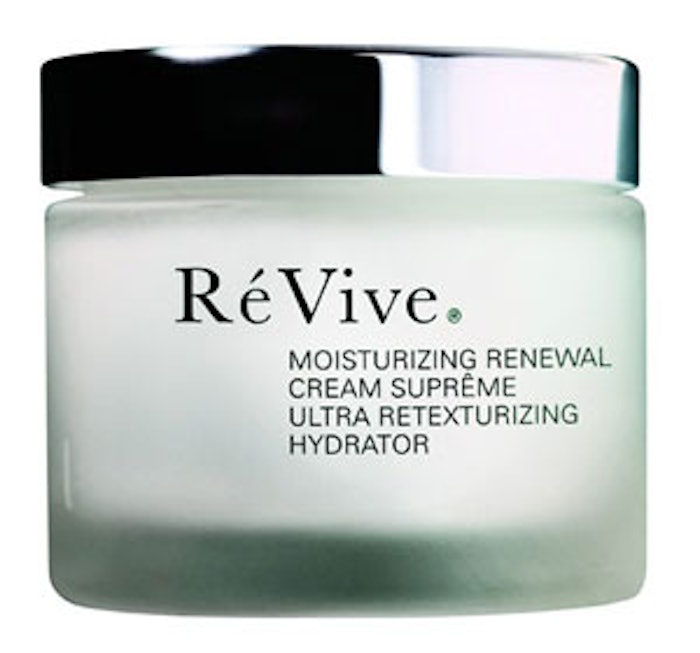 Powerful, moisturizing, supreme and ultra are all strong adjectives used to describe this recent launch by RéVive. Does this product live up to its name? This column will review the ingredient listing for claims substantiation and functionality.
The emulsion is an elaborate o/w system with a substantial amount of Butyrospermum parkii (shea) butter and Mangifera indica (mango) seed butter. The emulisifers are PEG-100 stearate, glyceryl stearate, hydrogenated lecithin and polyglyceryl-10 distearate. There are a variety of emollients including Di-C12–15 alkyl fumarate (similar to the more common C12–15 alkyl benzoate), propylene glycol dicaprate, dipropylene glycol, Carthamus tinctorius (safflower) seed oil, caprylic/capric triglyceride, butylene glycol and Glycine soja (soybean) oil. Glycerin is the fourth ingredient in the list and supports the "ultra-hydrated and drenched with moisture" claim.
The thickening and stabilizing agents include the natural cellulose gum and the synthetic polyacrylamide. The waxes behenyl alcohol, cetearyl alcohol, cetyl esters, arachidyl alcohol and stearyl alcohol also increase the viscosity. Dimethicone, which is relatively high in the list, serves as a skin barrier protectant and helps seal in moisture.
The glycolic acid, probably in the formula at 7-10% based on its position in the deck, supports the renewing and retexturizing claims by increasing skin cell turnover, i.e. exfoliation. The glycolic acid is neutralized with potassium hydroxide to an effective pH that is skin tolerable. There are several botanical extracts in the formula including Salicornia herbacea (glasswort), Hordeum vulgare (barley), Boerhavia diffusa (tar vine) root, Daucus carota sativa (carrot) root and dipotassium glycyrrhizate, the active constituent in licorice root.
Glycosphingolipids are ceramides that help restore normal barrier function to the skin and help to support the "fine lines and wrinkles are visibly diminished" claim. Panthenol (pro-vitamin B5), tocopheryl acetate (vitamin E acetate), tocopherol (vitamin E), beta-carotene (vitamin A precursor or pro-vitamin A), adenosine, polyglutamic acid and beta-glucan are bio-active or cosmeceutical ingredients that provide normalizing, moisturizing, energizing or soothing properties.
The paraben-free preservative system consists of caprylyl glycol and phenoxyethanol and any ingredient listed after these two items is most likely present in the formula at less than 1%. The natural scent is Citrus aurantium dulcis (orange) peel oil.