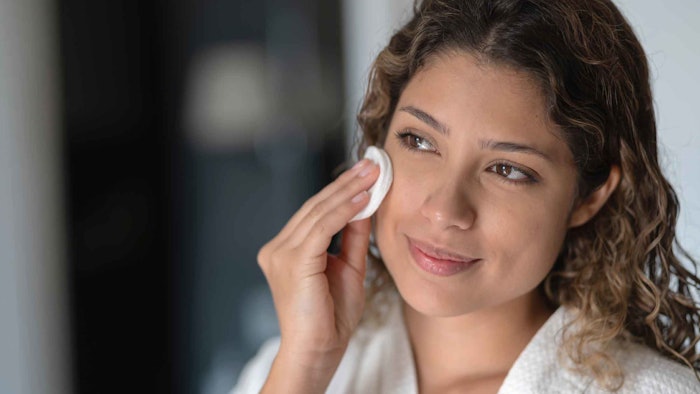 Brenntag
Brenntag Specialties showcased its latest beauty and personal care solutions for mood and stress management during in-cosmetics Asia, held Nov. 7-9, 2023, in Bangkok.
See related: Brenntag Partners with United-Guardian, Debuts Sexual Wellness Polymers at CaliSCC
Concepts included, among others:
Multivat Scalp Tonic, to improve scalp barrier, hair volume and density while reducing gray hair;

Happy Sunday Lotion SPF50+, an eco-friendly formula for UV protection, anti-blue light damage, and anti-aging and firming effects; and

Bye Bye Sulfate Shower Gel, a mild, sulfate-free shower wash with anti-inflammatory, exfoliating and anti-odor properties
The formulas offer a way for consumers to address their emotional well-being and everyday stress based on natural and effective solutions. Also presented were key ingredients and formulations that deliver sustainability, health and well-being to consumers.
See also: Brenntag Specialties Opens Innovation and Application Center for Personal Care in Lille, France
"Today's post-pandemic consumers are not only ethically and environmentally aware, but also seek products and solutions that enhance their physical and mental wellness," said Francois Bleger, regional president of Brenntag Specialties Asia-Pacific. "They also aspire to play their part in protecting the world that we live in with their purchase decisions..."
Wissanee Ruangsorn, president of Brenntag Personal Care, Asia-Pacific added, "...From comforting velvety sunscreens with firming and blemish-reduction properties, [and] microbiome-friendly and soothing cleansers with sensory enhancers, to vitamin-enriched, eco-friendly serums that relieve stressed skin, we are thrilled to demonstrate our various breakthrough innovations in mood and stress management at the event."