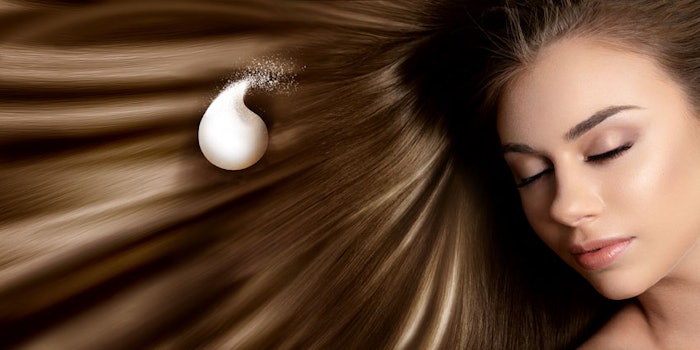 Lubrizol Life Science Beauty (LLS Beauty)
Lubrizol Life Science Beauty (LLS Beauty) offers solutions to hair damage with Kelco-Care (INCI: Sphingomonas Ferment Extract) diutan gum, a sustainable, nature-derived rheology modifier that is recommended for conditioners, hair treatments and color.
Related: Lubrizol's AlgaPūr HSHO Algae Oil Naturally Repairs Hair and Scalp
Kelco-Care diutan gum is readily biodegradable with thickening and suspending capabilities that can impart protection and repair benefits to hair fibers, even at low use levels, and that can be boosted with added salt. It also has film-forming capabilities with conditioning benefits that offer a silky sensory experience to the hair, with reportedly no drag or stickiness.
The ingredient works in a wide range of pH levels and temperatures, and in formulations, it is easy to disperse and cold-processable. It also offers high efficiency due to high pseudoplasticity with greater low shear rate viscosity and yield.
"Kelco-Care diutan gum addresses each of these [hair] concerns as women are looking for hair care products that help them achieve beautiful, healthy hair," said Juliana Mancini Gomiero, global hair care marketing manager of LLS Beauty.
For more information, contact Lubrizol.