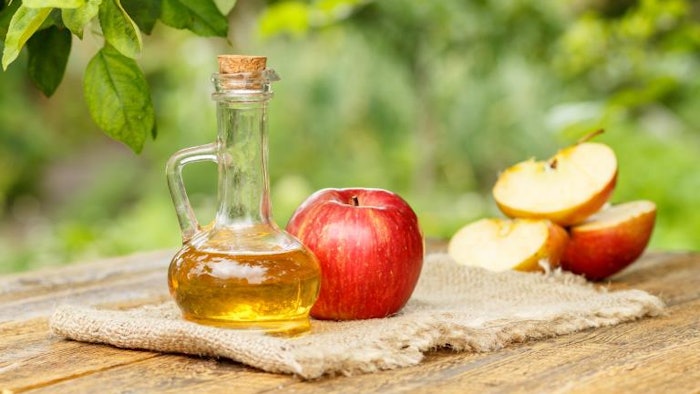 Croda
Croda's Crodarom Cider Vinegar EC (INCI: Not Provided), a fermented "ancestral remedy" with antibacterial activity against E. Coli and S. aureus, is now organic certified according to COSMOS standard.
As previously reported, the ingredient rebalances skin prone to seborrhea or acne, and greasy hair afflicted by dandruff. It imparts gloss and shine to hair and imparts purifying capabilities in makeup remover, soaps, deodorants, facial cleansers and more.
This ingredient aligns with the current market trend for fermented beauty. According to the company, consumers seek reassuring products inspired by grandmothers' old-fashioned remedies that are present in our homes and whose reputations are well-established. Vinegar, according to Croda, is one of these remedies and is gaining popularity in cosmetics.
See related: Bioferments in Beauty; Infusing Antioxidant and Microbiome Benefits into Skin