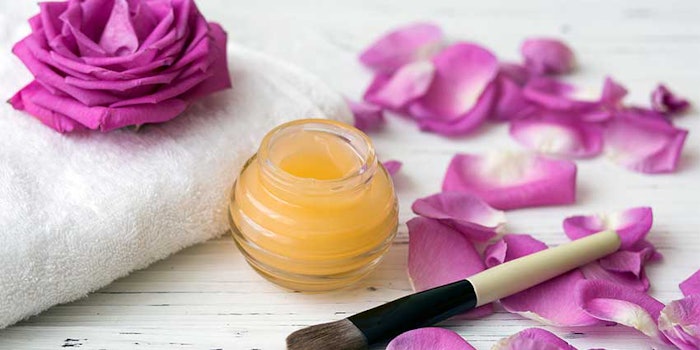 Spectrastat G2 Natural MB (INCI:
Caprylhydroxamic Acid (and) Glyceryl Caprylate (and) Glycerin

) by INOLEX is a blend of multifunctional ingredients that allows formulators to create self-preserving formulations.

Related: 55 Inolex Products Receive USDA Biobased Certification

Spectrastat G2 Natural MB includes: glyceryl caprylate, a light, medium-spreading emollient that has antimicrobial properties; caprylhydroxamic acid (CHA), a chelating agent; and glycerin. Formulations incorporating this system pass challenge tests without the inclusion of traditional preservatives such as parabens, isothiazolinones and formaldehyde donors. According to the company, a special benefit of Spectrastat G2 Natural MB is that it performs at a neutral pH—a state where other alternative preservation systems are ineffective.

Previously: INOLEX Sensory Modifier Takes Home Innovation Award

Spectrastat G2 Natural MB is said to contain no biocides or traditional preservatives. Instead, it uses multifunctional agents that have efficacy as biostatic and fungistatic agents. The ingredient is reportedly ideal for personal care products where a paraben-free or preservative-free claim is desired.

Notably, it can interact with residual iron found in some clay-type compounds (e.g., bentonite, silicates, etc). This interaction may produce a mild orange color or color shift in some formulations. In cases where the clays are high in iron, the colored compounds may be more perceivable.

Spectrastat G2 Natural MB may be used in emulsion, anhydrous and surfactant systems, including creams, lotions, shower gels and makeup. It may be added to the water phase at ambient or hot temperatures, or may be added post-emulsification of o/w emulsions.

For more information, visit the INOLEX website.