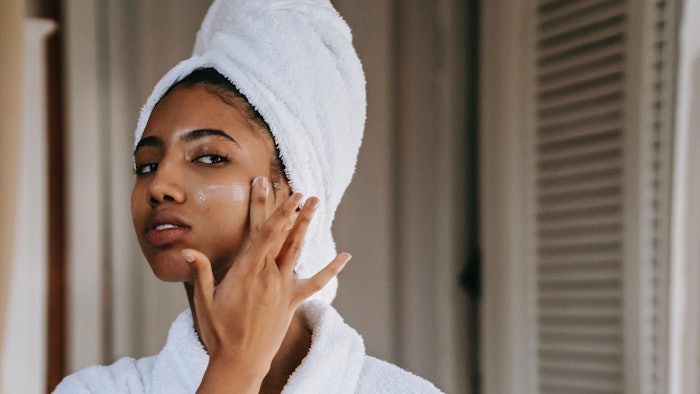 Sederma has announced MEL[O]STEM (INCI: Not Provided), an active ingredient that addresses both dark and white pigment disorders for an even complexion.
The ingredient is obtained from plant cell culture of scarlet beebalm leaves. It comes with sustainable attributes, such as water consumption reduction, 100% waste recovery biotechnology process, plant sampling and global environment preservation, per Sederma.
Related: in-cosmetics Global 2023 Previews Talks & Special Zones
Solar lentigo (dark spots) and idiopathic guttate hypomelanosis (flat white spots or "white freckles") are two different pigment disorders both caused by sun damage to the melanocyte and its environment, according to Sederma. MEL[O]STEM's approach focuses on melanocyte's balance for proper activity, with an expert-measured 64% improvement of complexion evenness versus placebo in a clinical study.