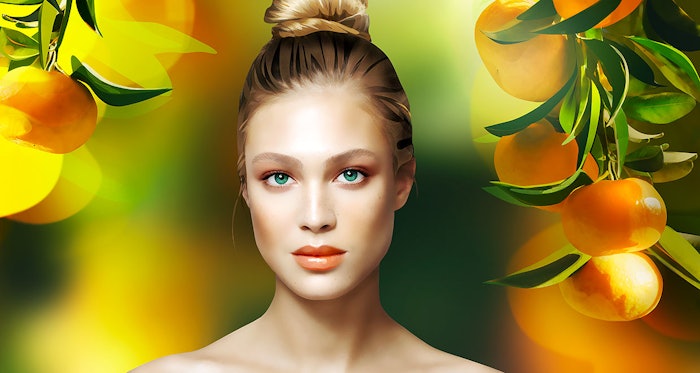 Mibelle Group Biochemistry has announced a sustainable solution for combating inflammaging. Calmandrin (INCI: Citrus Reticulata Extract/Citrus Reticulata (Tangerine) Extract (and) Glycerin (and) Pentylene Glycol (and) Aqua/Water) is COSMOS and Natrue approved and is said to improve the signs of aging, as well as sooth reddened and inflamed skin. 
Related: 13 Trending Ingredients in Skin: Restorative Solutions are the Future
The ability of the human body to counteract swelling reduces with age, according to Mibelle Biochemistry. Therefore, inflammation can no longer be completely eliminated and low-grade chronic inflammation occurs, which contributes to the development of age-related conditions.
In addition to Calmandrin's calming effect on irritated skin, it also increases the firmness and density of the skin. It is obtained by upcycling the peel paste of organic mandarins used in the distillation process of organic fragrance production on the island of Chios.