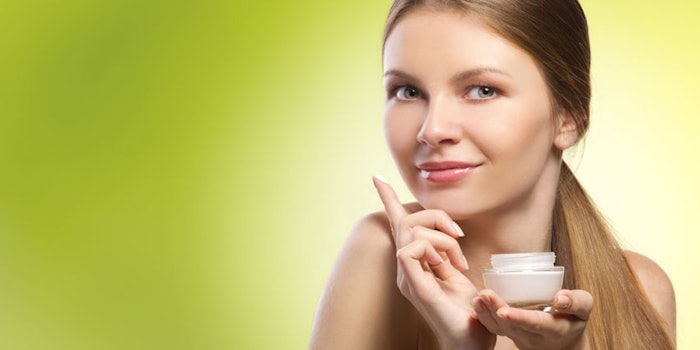 As you might expect, when topicals are formulated correctly, they can be just what the doctor ordered for skin care. But research from Burt's Bees has shown that natural products, often scrutinized for their allergic potential, can successfully treat compromised skin—and may be more effective than dermatologist-recommended synthetic regimens for atopic dermatitis and rosacea.
In this podcast interview, Rachel Grabenhofer spoke with Hemali Gunt, Ph.D., head of clinical and scientific affairs for Burt's Bees R&D, and Patrice Sherman, global public relations manager for the company. Listen below to hear more on the findings, larger implications and next steps. Note that the present work follows research previously described by Celeste Lutrario, in a different Cosmetics & Toiletries podcast.
The Study
Presented at the Inaugural Integrative Dermatology Symposium (IDS) in October 2018, Burt's Bees shared findings in which the company's sensitive skin care regimen improved skin health and appearance in diagnosed dermatologic conditions better than a dermatologist-recommended synthetic skin regimen.
Specifically, in the 4-week, double-blinded study, improvements in investigator-graded overall skin appearance with the nature-based sensitive skin care regimen were statistically better than the synthetic regimen in subjects with rosacea (34% versus 4%; p < 0.001) and atopic dermatitis/eczema (38% improvement versus 11%; p = 0.009). Visual and textural smoothness, radiance and clarity were also improved. Both regimens were well-tolerated.
Relational evaluations of the skin barrier function (measured by transepidermal water loss) and skin hydration (assessed by corneometry) revealed the nature-based sensitive regimen allowed for improved skin barrier function and maintained hydration. The nature-based regimen balanced hydration, leading to homeostasis and improved overall skin appearance relative to the synthetic control. The synthetic regimen increased skin hydration beyond homeostasis, possibly due to the occlusive formulation.
Comments
Regarding Burt's Bees' approach to formulating natural skin care, Gunt explained it's more about the skin needs than the active components found in a natural ingredient.
"We chose ingredients like aloe, cotton extract and rice extract [in our sensitive skin line], as these have been used traditionally and are known to have soothing properties." She added that in testing products, pre-treatment and post-treatment approaches were used assess inflammatory cytokines and look at multiple mechanisms, to balance it all with hydration.
Regarding the comparison between natural and synthetic product offerings, Sherman shared a few market-direction insights.
"So while it's about the mechanisms and how they work, it's also about connecting the experts (i.e., dermatologists) with information so they feel confident in making choices and recommendations to their patients."
Listen now for more on this study and additional insights: