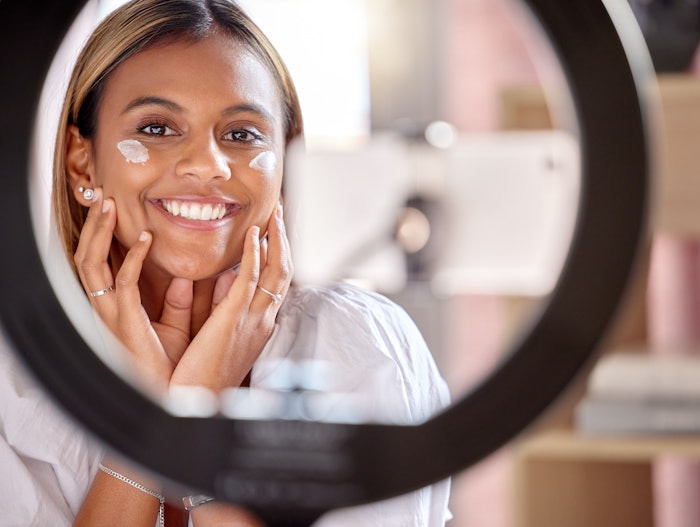 L'Oréal has made a minority investment in Chinese biotech company Shinehigh Innovation via the multinational beauty giant's China investment arm, Meicifang. The transaction was supported by BOLD (Business Opportunities for L'Oréal Development), L'Oréal Groupe's strategic innovation venture capital fund company.
The investment will reportedly support the co-development of novel and sustainable beauty ingredients.
Shinehigh Innovation, founded in 2017 by Professor Jiaheng Zhang of the Harbin Institute of Technology (Shenzhen), specializes in supramolecular chemistry, "an interdisciplinary field of science involving the chemical, physical, and biological features of molecular assemblies having a greater complexity than the individual molecules themselves," according to one source.
The biotech company's smart self-assembling technology reportedly allows "previously impossible" combinations of ingredients, resulting in end-products with greater efficacy and sustainability.
The technology has the capacity to address common ingredient challenges such as incompatibility, instability and delivery in skin, hair and scalp formulations.
The result could be an expanded menu of benefits in consumer products.
The companies have also explored solutions for makeup and hair coloration.
Barbara Lavernos, deputy CEO of L'Oréal Groupe in charge of research, innovation and technology, said, "The fast paced and unique ecosystem of startups in China is an incredibly important enabler of our future strategy of innovation at L'Oréal. This is why we are extremely excited to pursue this new investment and partnership with one of these highly innovative Chinese Biotech Startups: Shinehigh. This partnership which will enable us, thanks to their world-leading application of supramolecular technology in the beauty industry, to bring breakthrough new performances to the beauty market. We are delighted to enter this exclusive beauty partnership with the pioneering team of Shinehigh."
Fabrice Megarbane, president of L'Oréal North Asia zone and CEO of L'Oréal China, said, "We have long-term confidence in the Chinese market. After 25 years' development, China has become the Groupe's inspiration cradle of future innovation. Under our firm belief in co-creation, we initiated Big Bang 4 years ago, and founded L'Oréal China's investment company Meicifang last year. I am so thrilled to see all our efforts have harvested fruits today: investing in Shinehigh Innovation, our 2022 Big Bang winner. Now Big Bang has been extended to the North Asia Zone, and we expect to invent the future of beauty with more partners for North Asia and the global beauty market."
Jiaheng Zhang, the founder and CEO of Shinehigh Innovation, said, "I am delighted to cooperate with L'Oréal Groupe, a global leader in the beauty industry. We have jointly conducted research on the supramolecular development of multiple active raw materials in the fields of skin care, makeup, hair care and hair coloration. This is of great significance for the industrialization and landing of cutting-edge supramolecular technology. We look forward to exploring more possibilities in raw material research and development, application, and global market development together!"