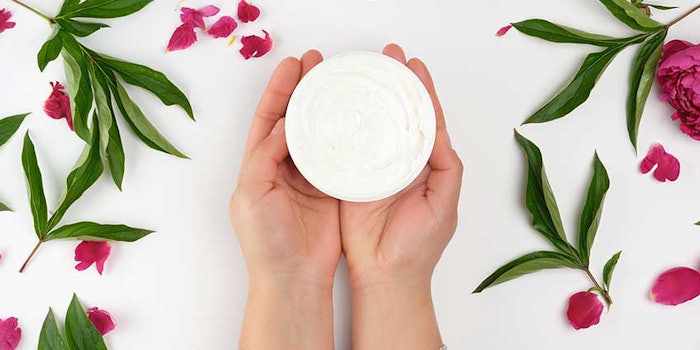 Tego Remo 95 MB (INCI: Sorbitan Caprylate (and) Glyceryl Oleate) is Evonik's natural-based thickener with emollient properties.
Tego Remo 95 MB has various benefits, such as:
Responsibly sourced and readily biodegradable.
Contributes to the production of certified sustainable palm oil.
Provides a smooth and soft skin feel.
Helps to maintain the moisture level of the skin.
Contains what is claimed to be a "skin-identical" lipid. 
For formulators, the ingredient is reportedly easy to use and cold-processable. Its design efficiently thickens PEG- and sulfate-free surfactant formulations. It also can be used in natural cleansing products for formulators looking for a natural ingredient—with a claimed reduced carbon footprint due to how it is processed. It also enables formulations with shear-thinning flow behavior.
Related: [updated with video] Evonik Uncovers Deep Beauty Secrets at SCC
In various studies conducted by Evonik, Tego Remo 95 MB thickened PEG- and sulfate-free surfactant systems more than market benchmarks. The ingredient enables an easier formulation process without the need for heating, in turn leading to energy savings and a reduction in carbon footprint during processing, as previously mentioned.
For more information, visit the Evonik Industries AG website.