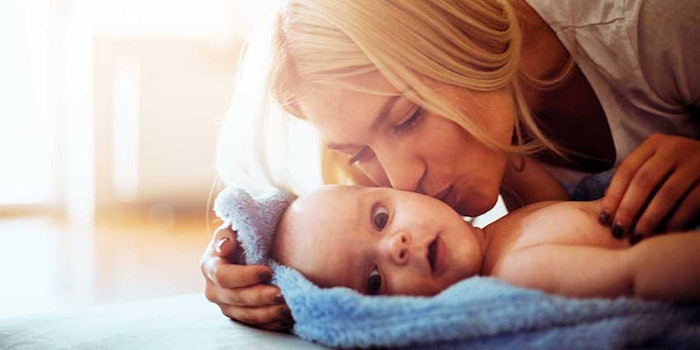 Codif has recently revealed updated products. This includes new data on the Capiguard ingredient line; a BB Protective Whipped Mousse specifically for consumers in their 20s; and a natural ingredient range that is claimed to be safe enough for babies and young children.
Related: 'Being Millennials' and Naturals Drive BASF Innovations at CosmetAgora
Naturals Range
Codif released natural active ingredients aimed to be safe enough to use on small children and babies for all skin types. The range includes:
Areaumat Perpetua G (INCI: Glycerin (and) Water (Aqua) (and) Helichrysum italicum extract) to soothe and relax normal to sensitive skin in bath or body lotion formats
Rodacea PG (INCI: Seawater (and) Glycerin (and) Propanediol (and) Hydrolyzed Rhodophyceae Extract) for hydrating normal or sensitive skin in cream formats to recharge the skin
Actibiome GPA (INCI: Glycerin (and) Water (Aqua) (and) Seawater (and) Laminaria Digitata Extract (and) Chlorella Vulgaris Extract (and) Saccharide Isomerate (and) Phenethylalcohol) for normal skin types for application in a daily cream to help develop healthy microbiota
Wakapamp (INCI: Caprylic/Capric Triglyceride (and) Undaria Pinnatifida Extract) for nourishing dry skin
Epidermist PA (INCI: Water (Aqua) (and) Plankton Extract (and) Phenoxyethanol Alcohol) for atopic skin types that need desquamation and reactivity.
The ingredient range is claimed to be natural, allergen-free and preservative-free, and uses plant- or seaweed-based products. The materials' results are proven in vitro and in vivo for small children and adults, according to the company.
Also Related: 9 Natural Wellness Products Soothe Boo-boos and More for Kids
Capiguard Data
Codif has unveiled updated results Capiguard for hair protection and repair against external stress. The updated detangling data for wet and rinsed hair showed a 5% decrease of intensity for the force required to comb hair.
Tested in comparison with variable doses of PQ10, its effectiveness makes it possible to replace some of the polyquats traditionally used in detangling formulas with a natural ingredient. The product can be added to existing shampoos to impart anti-pollution properties, enabling them to remove up to 95% of particulate matter. The ingredient also protects against carbonylation induced by UVA and pollution, and repairs and smooths the cuticle with use.
Previously: Codif Innovates 'Skin'trinsic Defense and Anti-pollution Add-on
BB Protective Whipped Mousse
The BB Protective Whipped Mousse is a natural formulation concept with an ideal texture for 20-year-old skin, according to the company. It was formulated with organic artemisia extract, Raykami (INCI: Water (Aqua) (and) Propanediol (and) Artemisia capillaris Flower Extract); a marine postibiotic, EPS Seapur (INCI: Not Provided); and a vegetal taurine, Early Boost (INCI: Water (Aqua) (and) Glycerin (and) Jania Rubens Extract (and) Sodium Carrageenan) for antioxidant and anti-aging properties.
The extracts in the mousse have antioxidant and anti-aging properties for hydration and offer an energized, glowing appearance for the face. EPS Seapur also helps balance the microbiota to treat skin imperfections.
For more information, visit Codif's website.