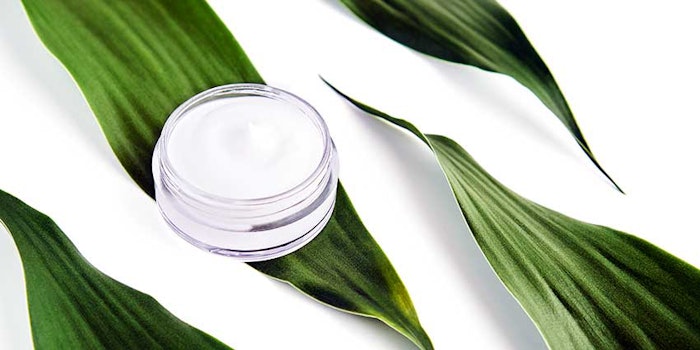 Animal welfare, waste reduction, ingredient transparency and brand commitment are just a few things on the minds of "GreenEthic" consumers—aka, the target for Cargill Beauty's System 1.0 Skin Care, which uses building blocks to create affordable and versatile formulations.
The range begins with System 1.0's "Core" of three ingredients, which are meant to improve skin hydration and skin homogeneity. These include: a rapeseed emollient, Cargill's Agri-Pure AP 75 R (INCI: Brassica Campestris Seed Oil); an emulsifier, Emultop Velvet IP (INCI: Lecithin); and a fermented texturizer, Actigum VSX 20 (INCI: Sclerotium gum (and) Xanthan gum).
Texturizers may also be added to augment the core ingredients; for example, red seaweed-derived Satiagel VPC 508 (INCI: Carrageenan) and C*HiForm A 12747 (INCI: Hydroxypropyl Starch Phosphate), a modified corn starch.
These ingredients are then "stretched" at various use levels to create formulations with different textures and sensory effects, to keep the formulation process simple and affordable.
Formulations include:
Radiant Pearl—a lightweight, fast-penetrating serum designed for Asian skin;
Express Body & Face—a fast-penetrating and non-sticky milk;
Hydracomfort—a gel-cream that favors the line's emollient core ingredient;
Aqua Marine—a blue-toned, easy-to-apply serum comprising Radiant Pearl and carrageenan;
After Sunny Day—combines Express Body & Face with carrageenan to create a glossy gel-cream texture; and
Perfect Night—a gel-cream with a cushion effect that mixes Hydracomfort and starch.
System 1.0 for Skin Care was showcased in the Innovation Zone at in-cosmetics Latin America, held from Sept. 19-20, 2018, in São Paulo, Brazil. There, the company also highlighted its Phytospherix (INCI: Glycogen) ingredient, in partnership with Mirexus.
For more on the formulations, visit www.cargill.com.