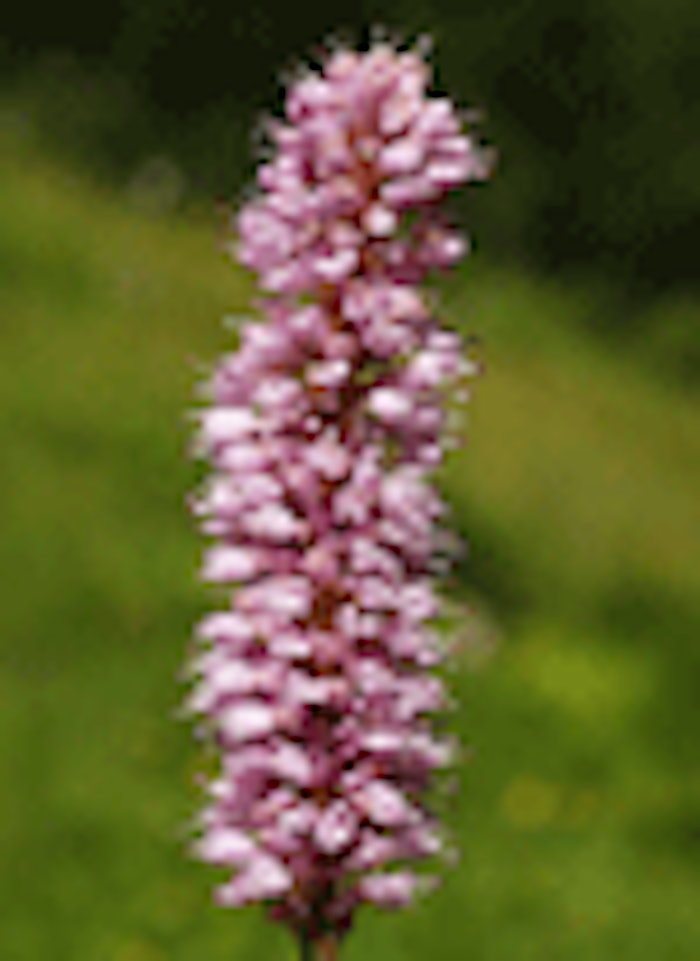 Crodarom has launched Phytessence Purple Ginseng (INCI: Glycerin (and) Water (aqua) (and) Alcohol (and) Polygonum Bistorta Root Extract) for its antioxidant, anti-inflammatory and antibacterial properties to combat sebum, and address skin and scalp imperfections. According to the company, purple ginseng or Dragonwort is used in traditional Chinese and herbal medicine, as its rhizome is an energizing astringent and a powerful tonic used to treat inflammation of the mucous membranes and venous insufficiency. While traditionally used to purify the blood, the Pharmacopoeia recommends it to reduce edema and flushing, and to detoxify the body.
Purple ginseng's catechic and gallic tannins and chlorogenic acid content treat the hyperseborrhoea, comedones, infections and redness, and shine caused by sebum. While sebum protects the skin and hair against external stress factors and dehydration, it is composed mainly of waxes, triglycerides and fatty acids—specifically squalene, which is degraded into squalene peroxide by UV rays. Subsequently, squalene peroxide is implicated in the release of inflammatory mediators, the proliferation and enlargement of sebaceous glands, the overproduction of sebum, and the appearance of comedo and acne blemishes.
The effects of the ingredient were evaluated in vitro by measuring the level of leukotrienes B4 synthesized by lipoxygenase (LOX), a lipidic peroxidation catalyst, after induction with squalene peroxide (Sq-P). The product was found to inhibit lipoxygenase activity in a dose-dependent manner. The release of the inflammatory mediator LTB4 was reduced by 21% in the presence of just 0.02% of the material.