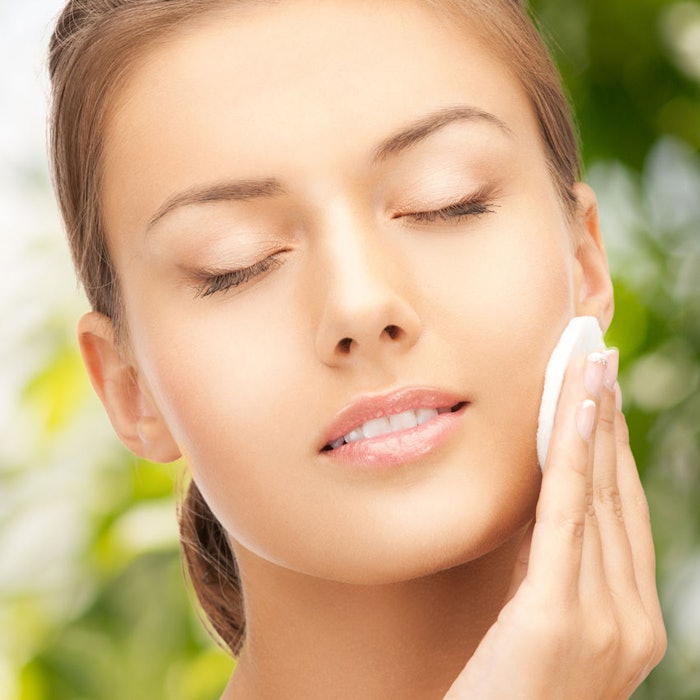 The EU Commission Regulation added cyclotetrasiloxane (D4) and cyclopentasiloxane (D5) to the REACH Annex XVII restricted substances list. Therefore, as of January 31, 2020, D4 and D5 will be prohibited in wash-off products at levels equal to or greater than 0.1% w/w. Furthermore, Norway has flagged dodecamethylcyclohexasiloxane (D6) as a substance of environmental concern.
As such, consumer interest in silicone-free products has grown, and effective silicone alternatives are in high demand. According to specialty chemicals expert INOLEX, the next generation of silicone alternatives must not only deliver on performance, safety and environmental standards, but also do so sustainably and naturally.
In response, INOLEX unveiled its next-generation alternatives for cyclomethicone fluids. Its LexFeel WOW (INCI: Triheptanoin (and) C13-16 Isoparaffin) and WOW DT (INCI: C13-16 Isoparaffin (and) Heptyl Undecylenate) products are 100% plant-based, sensory-enhancing, silicone alternatives with a reportedly luxurious and light after-feel.
The ingredients are derived from 100% renewable and sustainable materials such as coconut, castor bean and sugar cane. Both are palm-free; pending Ecocert and NSF certification; and globally approved for use in cosmetic and personal care applications.
Developed using the Green Chemistry Principles, and without the use of solvents or petrochemicals, LexFeel WOW and LexFeel WOW DT deliver the functionality and sensory benefits of silicones without the associated concerns.
"For the past decade, INOLEX has been ahead of the curve in providing brands and ultimately consumers with natural solutions in several major categories, including alternative preservation and silicone alternatives," said Rocco Burgo, chief scientist at INOLEX. "These latest ingredients build on our expertise in natural silicone alternatives and introduce the next generation of innovation that is 100% plant-based with remarkable performance and sensory characteristics.
LexFeel WOW is a partially volatile, light and fast-spreading emollient that absorbs quickly to provide a slight cushion with soft after-feel, suitable for a broad range of beauty care applications. LexFeel WOW DT delivers the same functionality in an ultra-light fluid with a cascading silky-to-powdery after-feel.
[update] Further research by INOLEX concluded that LexFeel WOW DT and LexFeel WOW have similar spreading performance to cyclomethicone, but with added sensorial benefits such as a light and luxurious after-feel. To measure this, researchers pipetted 50 µL of emollient onto a hydrated vitro-skin membrane.
The company also reported that LexFeel WOW DT contributes to reduced whitening in antiperspirant formulations. To discover this, a swatch of a formulation containing the ingredient was compared with a control (without LexFeel WOW DT) and market benchmarks for 60 min, after which time the LexFeel WOW DT-containing formulation test experienced less visible whitening.