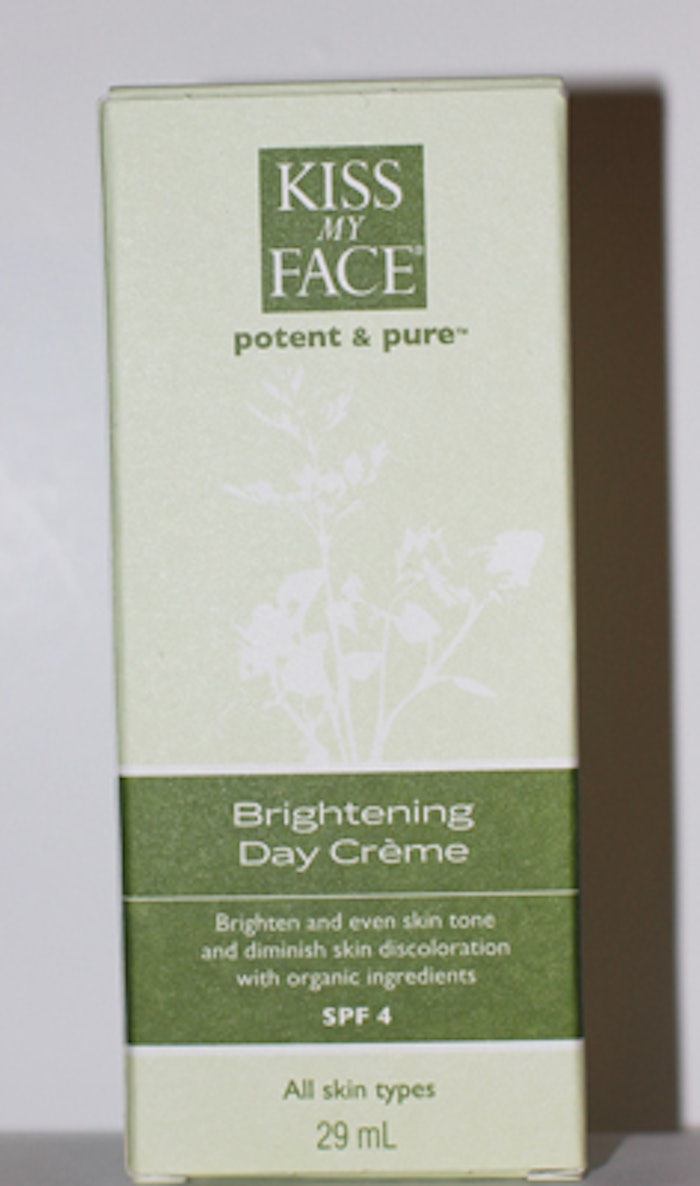 Editor's note: Due to its overwhelming popularity in print, Cosmetics & Toiletries magazine has added a separate, online-only edition of its "Read the Label" column, which will be featured monthly in the e-newsletter. This column, by industry expert Ni'Kita Wilson of Cosmetech Labs, reviews the labels of finished products to discuss their formulation benefits and drawbacks. In its debut, this "Read the Label" features a review of Kiss My Face's Brightening Day Crème.
It is confusing why a skin care company would spend time with drug stability testing to tout an SPF level of 4 on the label. Consumers often apply less than the amount of sunscreen required to obtain the product's true SPF, making the likelihood of this product providing sun protection low.
Products like this give consumers a false sense of security and in this author's opinion, should include some type of warning to consumers that they offer a low level of sun protection. It is interesting (and in violation) that that this product, touting any level of SPF, offers no warnings and fails to provide a Drug Facts box. At the very least, the label should highlight the active ingredients but it does not.
The active ingredients here are titanium dioxide and zinc oxide. Zinc oxide most likely is not formulated above 1%, as the formulation is being preserved with potassium sorbate and caprylic acid, which are most efficient at below pH 6.0. Zinc oxide can drive the pH of a formulation above 7.0 if the level is sufficient, making the SPF higher than 4.
The viewpoints expressed in this column are those of the author and do not necessarily reflect those of Allured Business Media.