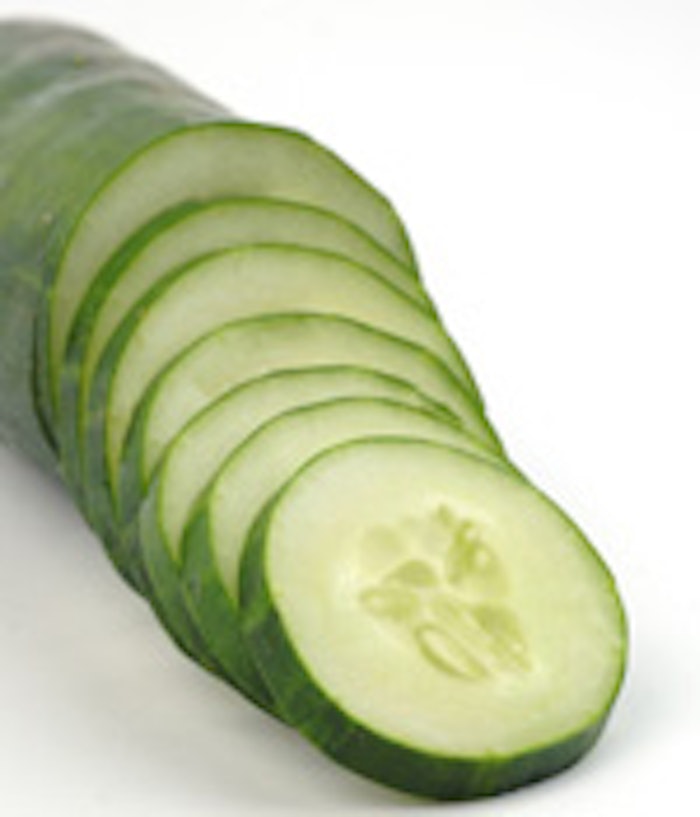 Seatons, the vegetable oil specialists from Croda International Plc, will introduce a moisturizing cucumber oil at In-Cosmetics in Paris. Seatons Cucumber Oil (INCI name: Cucumis Sativus (Cucumber) Oil) is a fresh and fragrant emollient.
The oil is extracted from the whole cucumber fruit by cold pressing and filtering to retain high levels of natural tocopherols and phytosterols. In addition, the oil is enhanced with a fresh cucumber fragrance.
The golden oil is light and is easily absorbed into the skin without imparting a greasy feel. The oil contains four main fatty acids, natural tocopherols, phytosterols and a variety of minerals including potassium. It is high in both oleic acid (14-20%) and linoleic acid (60-68%), making it an suitable for moisturizing formulations.
Phytosterols help the skin to strengthen its lipid barrier, restoring moisture balance and smoothing the skin surface while improving its elasticity. Phytosterols are also known for their ability to nourish and stimulate skin cells to encourage regeneration.
The combination of phytosterols and fatty acids makes the oil suitable for formulating: body butter, face cream, eye cream, hair care, lip care, makeup removers, shaving products and sun care products.