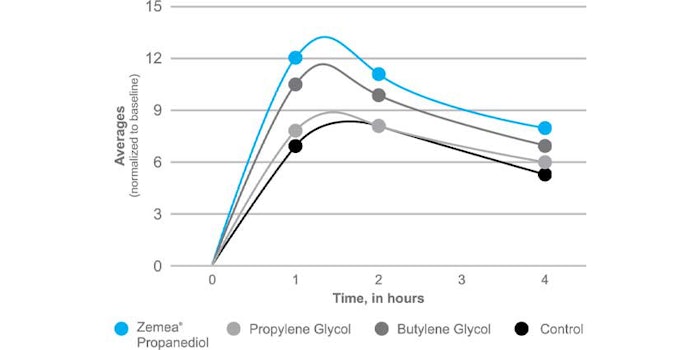 With its skin-friendly performance, including no irritation, enhanced moisturization and esthetics, Zemea propanediol (INCI: Propanediol) is ideal for skin care, hair care, deodorants, fragrances and other cosmetic and personal care products.
It can be used as a humectant, preservative booster, emollient, natural solvent, viscosity enhancer and hand-feel modifier, as well as for botanical extraction and dilution. It can also serve as a carrier for actives, botanical extracts and fragrances; in natural preservative systems; and for developing natural esters and ethers.
Editor's note: The Product Roundup is exclusive to magazine advertiers. The theme for January is moisturizers and barrier care.