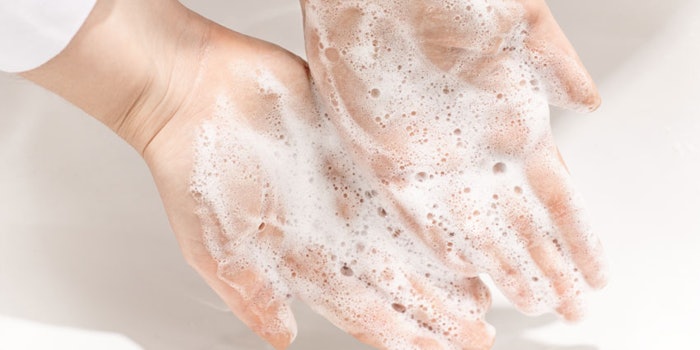 Clariant
Clariant received the American Chemistry Council (ACC) Sustainability Leadership Award in the category Product Safety, Innovation and Transparency for its low-carbon footprint glucamide surfactant ranges—GlucoTain and GlucoPure.
Featured: Clean and Simple: Cyclic Glucamide as a Natural Solubilizer and Preservative Booster
The ACC honor recognizes Clariant's sugar-based surfactants for personal care and home care cleaning products, which were reportedly demonstrated to perform as effectively as surfactant solutions; however, with lower emission profiles. The smaller carbon footprint is attributable to the feedstocks used to develop the product and the fewer processing steps needed in the ingredients' manufacture.
More specifically, in a cradle-to-gate carbon footprint analysis considering 100% active content, excluding the solvent from the glucamides formulation, the glucamides showed a lower carbon footprint of at least 1.6 kg CO2 per kg of active content. While in comparison, including the bio-based solvent in the glucamides formulation, the glucamides save at least 1.2 kg CO2 per kg of active content.
The company's low-carbon glucamides are biodegradable products with up to 96% of Renewable Carbon Index, high biomass and ecotox profile. They are additionally COSMOS-, Nordic Swan- and halal-certified. The products also do not require a chronic aquatic toxicity label or irritant label, according to the Globally Harmonized System of Classification and Labelling of Chemicals (GHS). These actives can be used in developing products and platforms based on sulfate-free, CAPB-free and betaine-free formulations for a range of applications.
"The chemical industry is one of the most innovative in the world, continuously helping provide solutions to some of the world's greatest challenges," said Chris Jahn, ACC president and CEO. "At a time when climate-conscious companies are seeking to reduce the carbon footprint of the material they use and the processes in the value chain, we applaud Clariant's efforts toward increased transparency about life cycle impacts and lower emissions in connection with their glucamide offerings, to help support customers' informed sustainability decision-making. Their contribution to delivering safe chemistry, innovation and transparency can help progress sustainability commitments across the personal care and home care value chains."
"Many consumers are looking for personal care and home cleaning products with milder product formulations that also offer powerful foaming and cleansing properties," added Christian Vang, global head of business unit industrial and consumer specialties at Clariant. "By using these glucamides, formulators get precisely this performance assurance plus multifunctionality, which means, compared to other surfactants, fewer components such as thickeners and conditioning agents are needed. The glucamides improve material efficiency and contribute a more efficient use of resources, aligning to the United Nations Sustainable Development Goals of responsible consumption and production."
Related: EPA Eyes 20 Chemicals for High Priority Risk Evaluation, ACC Responds