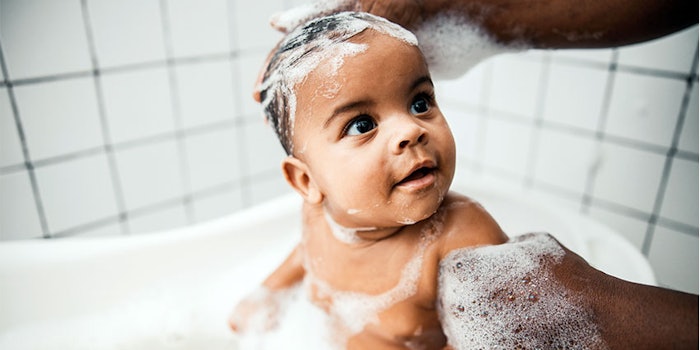 Colonial Chemical Inc.
Colonial Chemical has introduced ColaTeric CAHS (INCI: Sodium Cocoamphohydroxypropylsulfonate), a mild, biodegradable amphoteric surfactant suitable for foaming cleansers.
Related: Soy + Rhamnolipid Stability, Natural Soapnut and Sulfate-free: Foams in the Literature
This product lowers overall irritation when used in formulation with commonly used primary surfactants. It can be used as a replacement for amphoacetate chemistry; has biorenewable content; improved compatibility with hard water; and higher purity. ColaTeric CAHS is especially well suited for gentle personal care products.
According to Colonial Chemical, ColaTeric CAHS offers identical foam performance when compared to a standard cocoamphoacetate. In vitro eye irritation testing demonstrates that the product would be considered minimally irritating at typical formulation levels.
The ingredient offers high viscosity building capability compared to traditional amphoacetates and is useful in body washes to provide mildness and foam stabilization; in shampoos for improved foam and viscosity boosting; and in facial cleansers for a soft skin-feel. ColaTeric CAHS can also be used in wet wipe formulations with its mild foaming and cleansing properties.
For more information contact Colonial Chemical Inc.