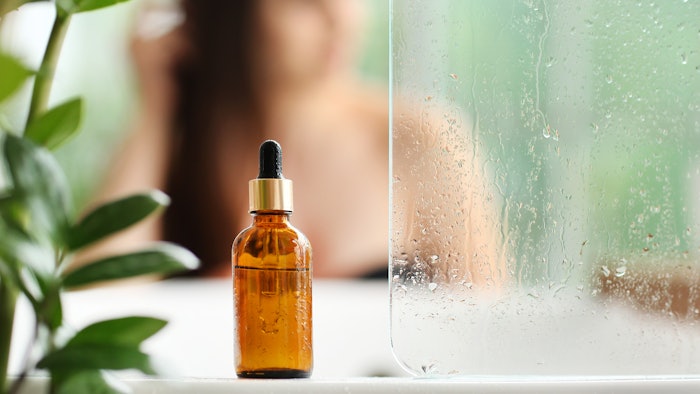 Conagen has developed a class of retinol derivative ingredients that offer increased adaptability and stability, allowing formulators to incorporate a secondary function into a formula and offer an extended release of retinol.
The company's retinoid derivatives are created by covalently binding retinoids with another cosmetic active ingredient into a single molecule.
Related: Prospects and Challenges for Sustainable Beauty Formulations
The retinol is produced with a renewable carbon source through the precision fermentation process. The combined ingredients offer benefits beyond wrinkle reduction and anti-aging benefits, per the company.
Conagen's retinol ingredients aid in the formulation of low-irritation retinol products and are compatible with other compounds, such as squalene, bakuchiol and pomegranate extract.
Yisheng Wu, Ph.D., vice president of Flavors and fragrances, Conagen, commented: "Beauty and personal care brands seeking the newest technology in retinol formulation flexibility are encouraged to explore Conagen's retinoid ingredients."